Vince Cable Calls for UCAS to Include Higher Apprenticeships
The word is spreading about higher apprenticeships. It's a viable alternative to university. We know that; you know that (if you don't, then get investigating with this website!), but unfortunately not everyone is as clued-up quite yet. Business Secretary Vince Cable has called for UCAS to get involved and help to boost the profile of higher apprenticeships…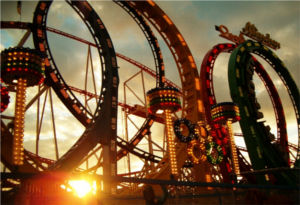 If you're in Sixth Form College right now, you're probably all too familiar with UCAS. The organisation currently processes applications for undergraduate and postgraduate degree courses in UK universities.
Business Secretary Vince Cable has asked UCAS to take a look at the possibility of introducing high-level apprenticeships into its admissions services too. The intention is to further enhance the image of higher apprenticeships as a viable alternative to the university route.
Mr Cable said: "If we are to have credible, high-level vocational programmes – which are a legitimate and equally prestigious alternative to the traditional undergraduate route – older school leavers should be able to consider them alongside university option."
In March, Mr Cable stated that he wishes for degree-level apprenticeships to become the "new norm" for school leavers in the UK who don't want to go to university.
News