National Apprenticeship Week: students apply to university on 'auto pilot'
Emma Finamore
14 Mar 2016
Over half of UK students automatically applied to university without properly considering other options, research has found.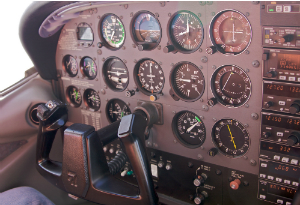 Over half of UK students automatically applied to university without properly considering other options, new research has revealed during National Apprenticeship Week.
According to the survey of 1,000 university students commissioned by Barclays, 61% of students feel they went to university on 'autopilot'.
A shocking 85% of students said they didn't seriously consider any alternative options to university.
A third of students went to university to please their parents, and half of parents – also surveyed by One Poll – said they would be disappointed if their children didn't go to university.
Despite growing emphasis on the benefits of apprenticeship schemes, and the UK government pledging to create three million new apprenticeships by 2020, half of parents admitted they would feel disappointed if their child didn't obtain a degree.
The research was commissioned to raise awareness around the worrying number of young people who aren't considering alternative routes into employment.
According to this research, they are preoccupied with pleasing their parents – many of whom see university as the best option because they went there themselves.
Pressure to go to university was especially high among students whose parents were both university educated, with 96% believing they were expected to go to university, and 80% fearing their parents' disappointment if they didn't attend.
Research conducted by AllAboutSchoolLeavers last year revealed that parents are more influential over young people's career choices than teachers. 80.8% of students go to their parents for help making these decisions.
AllAboutSchoolLeavers also found that parents know little about apprenticeships and other non-university options, and therefore are not passing on this knowledge to their children.
Barclays found that, in general, fathers were more confident discussing topics such as drugs, alcohol and football with their children than their education choices, while mothers were more comfortable discussing relationships than talking about career options.
"My working life began with an apprenticeship and I have always been grateful for the broad and practical grounding it gave me," said successful former apprentice, Alan Titchmarsh.
"Apprenticeships are frequently undervalued; I rate them extremely highly."
Mike Thompson, Head of Apprenticeships at Barclays said: "You no longer need to fund a degree at university to get a job; apprenticeships allow you to earn from day one whilst getting on-the-job training, jump-starting your career without the debt.
"Going to university to study for a degree will always be a popular option, however many young people and their parents aren't aware of the benefits alternative routes such as apprenticeships can offer and will often see them as a back-up option.
"At Barclays we know that talent can come from anywhere – rather than focusing on qualifications and experience, we look for candidates who show real potential."
News