Jaguar Land Rover is voted the UK's best employer
Emma Finamore
Last updated 15 Jan 2016
And good news: there's a killer apprenticeship scheme on offer.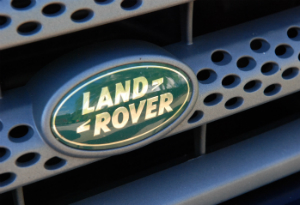 Jaguar Land Rover, AstraZeneca and Harrods have been declared the best employers to work for in the UK.
The Coventry-based car maker, one of Britain's most profitable companies, scored a chart-topping 8.56 on Bloomberg's list of the British employers voted the best by their staff.
The company also offers first-rate apprenticeships: at the 2015 AllAboutSchoolLeavers awards, Jaguar Land Rover came second in the Advanced Apprenticeship category, and third in the Higher Apprenticeship category.
It was a finalist in the Best Opportunities for Career Progression.
Bloomberg commissioned Statista to question 15,000 workers about their job satisfaction, with particular emphasis placed on whether they would recommend their current employer.
Respondents were asked a series of questions about job satisfaction; most critically, whether they would recommend their current employer – or a competitor – to a potential employee.
To ensure anonymity and the survey's independence, none of the companies were informed beforehand.
Key findings include:
– 70% of the best employers in the top 50 are British firms, including the top three, Jaguar Land Rover, AstraZeneca and Harrods.
– Employees in the Manufacturing sector, which makes up 42% of the top 50 ranking with Dyson, Rolls-Royce Group and JCB leading the group, were highly satisfied with their employer.
– The Retail and Wholesale industry makes up 14% of the top 50 ranking and features Harrods, Lush and Pets at Home Group in the top three spots.
– Microsoft, Nike and Google lead the US companies within the top 50 which make up 12%.
– Microsoft is the only technology firm in the top 15 of the full ranking, with Google in second place, ranked 16th.
– Employees working in the Professional Services industry are the most likely to recommend their employer, while employees in Government Services are the least likely.
News