New scheme launched to link up business people with schools
Emma Finamore
Last updated 20 Nov 2015
Research has found that almost 70% of businesses think secondary schools are not preparing young people for work.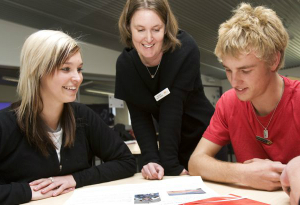 If the UK economy is to thrive then young people must become more aware of the business world, the chair of the Careers & Enterprise Company has said, and a new scheme – the Enterprise Adviser network – has been launched to try and achieve this.
Christine Hodgson spoke as the British Chambers of Commerce (BCC) revealed that 69% of businesses believe secondary schools are not effective at preparing young people for the world of work.
Even though figures released last week showed the UK's unemployment rate has fallen to its lowest level since early 2008, youth unemployment remains at a level three times the average national.
The survey of more than 3,200 businesses found businesses think schools should put more emphasis on teaching work skills, hold recruitment lessons and practice interview techniques.
Business also recommended putting professional people in closer touch with the schools to make sure their students excel after secondary school.
Hodgson said in a recent article she wrote for City AM: "Gradually, businesses and schools are making connections with each other, but this isn't happening everywhere.
"A survey by the Gatsby Foundation found that on average, young people have an encounter with an employer at least once a year from Year 7 onwards in only in 40% of British schools.
'While many businesses are active in working to address this problem, there remains an opportunity to amplify this effort and have a greater impact, to ensure we improve connectivity and start to close the youth skills gap."
In an effort to bridge this gap, the Careers & Enterprise Company launched the Enterprise Adviser network in September. Through this network, volunteer businesspeople will work directly with schools across the country to coordinate engagement with the business community.
It is hoped this will dramatically increase young peoples' encounters and experiences with business, which will motivate and inspire them.
Anne Hill, principle of Northampton Academy, said: "We're teachers, it's easy for us in this fast-moving world to lose an understanding of the type of skills sets employers are looking for."
Hill emphasised the impact of a businessperson bringing industry contacts into her school, and described the opportunities involvement with the project has already opened up to her pupils, calling it a "no-brainer".
In order to bring schools more in touch with business, the Careers & Enterprise Company also recently identified areas where young people are particularly poorly served.
Through the £5 million Careers & Enterprise Investment Fund it launched last month, the organisation plans to direct resources to these areas in order to further stimulate connections and improve effective programmes that already exist.
Hodgson said: "Closing the youth skills gap is key to improving the prospects of our young people and the economic performance of our country."
News