UCAS Reveals World Cup Countries' Favourite University Subjects
UCAS have released a list of the top courses applicants apply for in each of the participating countries in the World Cup ahead of the final application deadline for this year: 30 June 2014. Check out what the first choice is for your favourite country!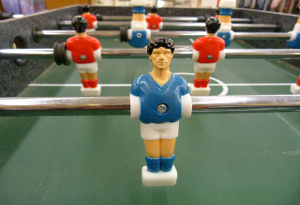 Tournament hosts Brazil have politics as the top course choice, whilst our beloved, recently knocked-out England has a lot of keen nursing students.
Here's the full list!
Algeria: Computer Science
Argentina: Economics
Belgium: Management Studies
Bosnia and Herzegovina: Law
Brazil: Politics
Cameroon: Combinations within Business and Admin Studies
Chile: Management Studies
Columbia: Management Studies
Costa Rica: Design Studies
Croatia: Law
Ecuador: Management Studies
England: Nursing
France: Management Studies
Germany: Management Studies
Ghana: Law
Greece: Architecture
Honduras: Politics
Iran: Civil Engineering
Italy: Pre-clinical Medicine
Ivory Coast: Law
Japan: Design Studies
Korea (South): Management Studies
Mexico: Politics
Netherlands: Pre-clinical Medicine
Nigeria: Law
Portugal: Pre-clinical Medicine
Russia: Management Studies
Spain: Business Studies
Switzerland: Management Studies
United States of America: Politics
Uruguay: Computer Science
News