100 New Traineeships Available at BDO
A school leaver programme could be just the ticket if you've recently got your A-level results and now considering a career in accountancy. Accountancy firm BDO have just announced 100 new traineeships suited to school leavers who like the idea of learning on the job whilst they earn...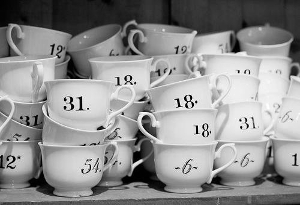 High-achieving school leavers who are keen to pursue a career in accountancy but aren't convinced by the idea of university or university debts will have the option to apply for a BDO school leaver programme position.
The firm have announced 100 new traineeships for 2014-15, which provide paid on-the-job training and the chance to become a fully qualified accountant as a result of the programme. A traineeship lasts five years, and offers qualification as a fully qualified solicitor one year earlier than a graduate who enters the industry following university.
There are positions available across BDO's offices, including Birmingham, Bristol, Cambridge, Edinburgh, Gatwick, Glasgow, Great Yarmouth, Guernsey, Guildford, Ipswich, Leeds, Leicester, Liverpool, London, Manchester, Norwich, Nottingham, Reading, Sheffield, and Southampton.
A chance to qualify without the debt
Mark Sherfield, Partner, BDO LLP, commented: "The traditional route into professions such as accountancy is via university. However, applying for a degree is no longer the straightforward decision that it was once was with the average student leaving university with debts of around £30,000.
"Programmes like these also help improve social mobility. Some school leavers just don't have the option of university because of financial constraints. There is also a benefit to BDO as it improves the diversity of our people through increased access at school leaver stage."
Daisy Mackay, 22, is coming towards the end of her first year of the programme in Bristol and is based in the firm's Audit division. She joined the programme after getting her A-levels: Maths (A), Geography (A) and Geology (B).
She said: "I was not convinced that university was necessarily the best option for me, particularly after the rise in tuition fees, and so I explored other options. I think the main advantage of the scheme is that I am studying to gain a well recognised, professional qualification while putting into practice on a daily basis the areas covered by the exams."
School leaver programmes are really taking off as a fully-fledged alternative to university now, with some of the world's biggest employers recognising the potential in school leavers and developing schemes that combine work experience with professional qualifications – and a salary – to encourage them into the workplace straight out of the classroom. So if university isn't quite the right fit for you, there's nothing to stop you from entering careers in some of the UK's top sectors.
Applications for BDO's school leaver programme are now open. You can find out more here!
News