The only way is up: Apprenticeships & Traineeships are on the rise
New figures show that the number of people taking up apprenticeships and traineeships is on the increase. But why?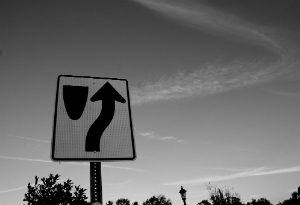 Figures for the first half of the 2014-2015 show significant growth in the number of people on apprenticeships or traineeships compared to the same period last year. Almost 670,000 people were learning while earning with an apprenticeship during the first half of the year, including more than 400,000 16-24 year-olds.
Traineeships are also gaining momentum: more that 9,000 traineeships have been started since August 2014. These schemes combine education and training with work experience, that focus on giving young people (aged 16-24) the skills and experience that employers are looking for, like English and maths, as well as a high quality work placement
Figures released earlier this month in the report Traineeships: First Year Process Evaluation, go some way to explain why more young people are taking up these relatively new opportunities. When asked what benefits they thought they would gain from the traineeship, trainees were most likely to mention good work experience (41%) and gaining a qualification (24%).
In terms of the different elements of the traineeship, the work experience placement was most frequently seen as the most important in helping trainees to decide to apply (51%), followed by the work preparation training (30%) and English and maths teaching (15%).
Experience seems to be the priority for apprenties too. In the AllAboutSchoolLeavers School & College Leaver Careers Market 2014 Annual Research Report, "Opportunity to gain hands-on experience while studying towards a qualification" was the reason most of those surveyed gave for considring an apprenticeship.
The figures showed strong growth in the number of people taking higher apprenticeships, with more than 19,000 people participating in a higher apprenticeship during the first half of the year, despite being relatively new. Higher apprenticeships are proving especially useful in providing new entry routes into professions such as accountancy and law.
The data also revealed that in England more than 80% of adults aged 19 to 64 are qualified to at least Level 2, equivalent to 5 or more GCSEs at grades A* to C. This shows an increase year-on-year since 2008.
News