Brexit would impact on graduate jobs market, warns industry boss
Emma Finamore
11 Mar 2016
"Our children and grandchildren will rue the day if the UK votes against its long-term interests to leave Europe."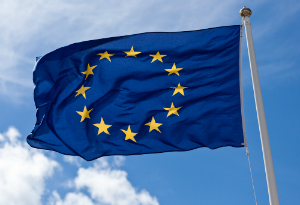 Leaving the EU would be disastrous for the UK graduate jobs market, the chief executive at Prospects has said.
Mike Hill released a statement this week outlining his concerns, and emphasising the importance of cross-border collaboration in helping higher education and business to thrive.
Hill said leaving the EU would have an impact at both a large multinational and local SME level.
"For business, being part of the EU enables access to this market and through trade deals with developed and developing economies," he said. "There will be reduction in UK investment as people move to invest in continental Europe, particularly Ireland.
"As we saw in the last recession, the graduate labour market is particularly vulnerable to issues in the financial market, which we will see if Frankfurt takes over as Europe's financial capital. The ability to recruit overseas talent will also be quashed."
Hill also warned that for higher education, the flow of talented young people into the UK universities would be severely affected, especially some Masters courses, which rely heavily on overseas participants.
"A Brexit will affect the ability of young people to work and learn in the EU. We will be slamming the door in the face of some of our most motivated and talented individuals," he said.
"The free movement of labour – properly regulated – is an immense benefit to our graduates as they move into and through the labour market.
"I spend a lot of time liaising with similar organisations to mine overseas, and their governments, universities and businesses are much more interested in China, India, North America and Europe than they are in smaller, discrete economies.
"Our children and grandchildren will rue the day if the UK votes against its long-term interests to leave Europe. My own children are 23 and 19, and I don't want to see their long-term life chances shrunk by short-term considerations."
Last year Universities UK released research that seems to back up Hill's claims.
The organisation said that 125,000 EU students study at British universities, generating more than £2.2bn for the economy and creating 19,000 jobs, while 14% of academic staff are from other EU nations.
Research funding from Brussels is worth £1bn a year, boosting the quality of research, benefiting the economy and helping British academics to tap into a continent-wide pool of knowledge, according to Universities UK.
News