Working abroad: teaching English as a foreign language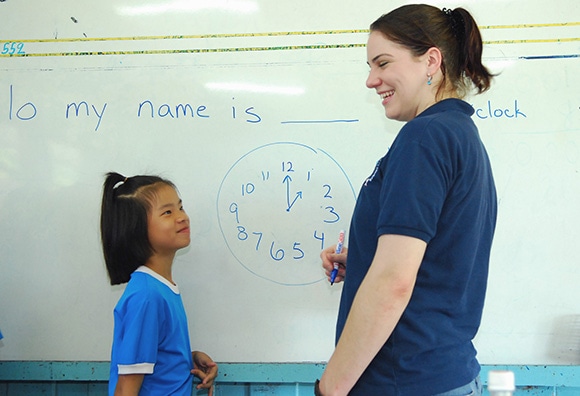 A TEFL course – teaching English as a foreign language – is what you need to take to become a qualified TEFL teacher. On completion of our TEFL, course you will receive our TEFL certificate which will enable you to teach English anywhere in the world.
When can I do a TEFL course?
TEFL companies offer both an online course and a weekend course option. A weekend TEFL course is 20 hours' intensive, practical teaching experience that gives you an insight into the techniques and methodology behind English Language Teaching.
While many offer a practical element, in reality, this is a five to 10 minute practical where you teach fellow trainees. While this gives you a good chance to explore the things the experienced teacher is telling you about, in reality a practical weekend course isn't usually necessary to further your TEFL journey.
How should I prepare?
You don't need any particular qualifications: the most important asset is enthusiasm, motivation and determination. Taking a TEFL course requires commitment from you.
You need to take the time to work through the course properly. This means making notes, listening and learning. If you have no desire to learn you will find it difficult and boring. This would apply to any course you are taking.
Do I need a degree?
Some TEFL certificate courses ask for the equivalent of A-levels or a high school graduation certificate, and some even ask for a degree. This is not necessary as specific TEFL qualifications and experience are much more important than what subject you studied at university.
Remember, the vast majority of EFL teachers have totally unconnected degrees and to us your degree or high school qualification does not tell us if you have the potential to be a great TEFL teacher or not.
However it is important that you are aware of the issues that you may have in getting a job without a degree after you finish the course. In some countries you must have a degree to get a working visa.
If you don't have a degree you should have an open-mind and to be flexible about where you want to teach. For example, to teach in China you must have a degree (Chinese law) but if you wanted to teach in Cambodia you don't need a degree, so this could be an option for you.
Read more
More articles like this