How do I apply for virtual work experience?
Raphael Jucobin
22 Jul 2020
Virtual work experience is a great way of getting insight into the field you're interested in while on-site opportunities are limited as a result of the Covid-19 pandemic. By applying to a scheme, you'll be boosting your employability by showing that you've taken the initiative to get an insight into the world of work, despite the difficult circumstances.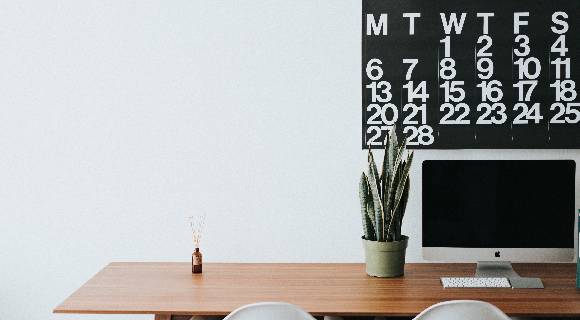 What types of virtual work experience are there?
You should bear in mind that not all virtual work experience schemes are designed in the same way. Some larger companies, especially in the banking sector, will have adapted to the situation by offering short, online modules that allow you to work with interactive situations and other aspects of training. These tend to last between a working day to no longer than a couple of weeks.
In other cases, your virtual work experience might see you working remotely as a part of the company, meaning you'd have the same role as you would in an on-site placement. These might last from a week to several months, and will see you making the most of the learning opportunities of your placement from home - without the face-to-face interaction with your colleagues. You'll still have your supervisor as a point of contact, although you'll often be expected to work individually on projects you've been set.
What kinds of applications are there?
The type of application will depend on the way the company has set up the virtual work experience. If the scheme takes the form of an online course, you'll only need to register on the company's website to gain access to the tools they've made available in order to gain an understanding of how the sector you're interested in works. These will be particularly useful to you if you're looking to apply for an internship at that same organisation in the future.
However, you should bear in mind that some of these placements might not be open to everyone. Some organisations will expect you to send in a CV, and maybe even a cover letter, for you to gain access to their schemes, rather than being on the basis of simply registering on their website.
Although it's unlikely that companies will be able to accommodate you if they are not already advertising virtual work experience, you might find that it's also worth sending in a speculative application.
Things to keep in mind before applying
For placements which require an application, it's important to remember that the same conventions as for other work experience applications apply here. This means making sure the CV that you send in is tailored to the scheme. You'll want to show to your prospective employer that you can adapt to the demands of working remotely, while demonstrating your interest in the position and the field of work.
For example, you could underline past experiences where you've shown self-discipline, time management skills and organisation - these are all-important skills when undertaking virtual work experience.
More articles like this