How is virtual work experience different?
Raphael Jucobin
22 Jul 2020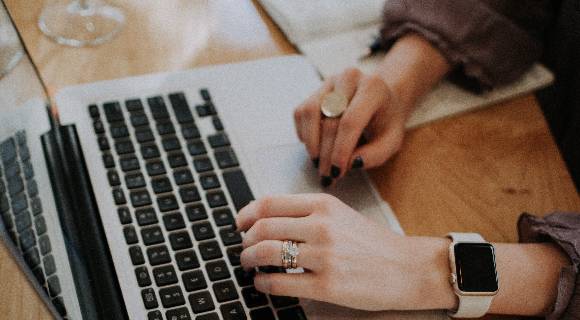 As the professional world navigates through lockdown, an increasing number of companies have been switching over to working remotely as a result of the ongoing Covid-19 pandemic. According to the latest government statistics, as many as 49.2% of the UK's adult workforce were working from home in April 2020.
This has meant that opportunities for virtual work experience have increased, as organisations look to adapt their short-term placements to ensure that they provide enough learning opportunities, even by working from home.
There are various ways in which carrying out your work experience from home will affect the way you acquire the skills you would usually learn on the job and put into practice, These are generally consistent across all the sectors in which this type of work experience is offered.
What are the main differences with virtual work experience?
As you'll be working from home, you won't have any face-to-face contact with colleagues or clients, which means that your communication skills will be crucial when writing emails and making calls.
Nevertheless, most sectors offering virtual work experience will be originally office-based jobs, where much of the work already takes place on computers, such as banking, marketing and retail. This means that the content of the work you'll be undertaking will not change substantially, and the main difference will be in the way you interact with others in the virtual workplace. For example, this might involve conference calling software such as Zoom to keep in contact with your manager, or Slack to discuss any projects you're working on with colleagues.
You'll still be getting comprehensive training and feedback on how well you do, as employers will look to make the experience beneficial for both you and the company
Virtual work experience might also come in the form of an online, interactive training scheme. These are offered by a range of different major companies, and allow you to learn about the specific knowledge relevant to certain fields through a course, which could take from a day to a couple of weeks to complete.
What can I do to adapt to working remotely?
You might need to adapt the way you work on a virtual placement, as for much of the time you will be left to your own devices and working on projects you will have been assigned. This means that you'll need to be especially self-disciplined and make sure you have great time management and organisation skills.
The onus will often be on you to set out your own timetable and stick to working hours as you find the best way to complete your work. It will also be important to keep in contact with your supervisor and colleagues as much as you can, as you won't be seeing each other in an office - make yourself seen and heard!
Should I do virtual work experience?
Definitely! With many full-time positions switching to a remote format, undertaking virtual work experience is a great way of demonstrating to employers that you have the skill-set needed to work efficiently from home. It will increase your employability and show that you have been proactive during lockdown, and taken the initiative to develop your knowledge of your chosen field.
More articles like this