Making the Right University Course Choice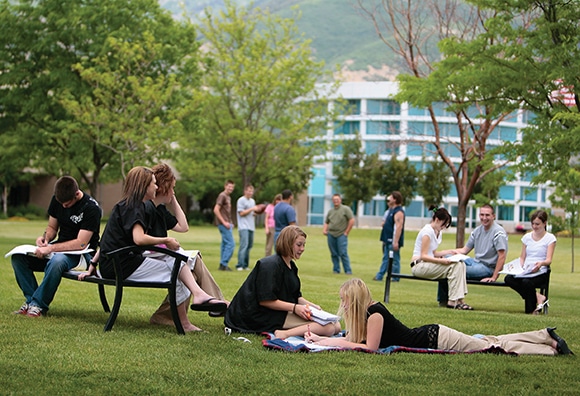 Trying to work out which university course and institution will be right for you? Jane Phelps, director of admissions at the New College of the Humanities, gave us her top tips on what to find out to make sure you'll get the most out of your university experience when it comes to choosing your course.
A recent survey conducted by New College of the Humanities revealed that first year university students are most likely to quit on 12th November, just over eight weeks after their course starts.
We also spoke to 500 students who were about to enter university back in September to find out if they had realistic expectations of their higher education experience. It revealed that over 60% of students expect to be happy with their course, but once they are in higher education only 29% actually feel that way.
Even by taking a sceptical glance at the research out there, it is easy to see that an unacceptable minority of students are dissatisfied with their academic experience. However, there are definite ways around this, and your research into your university options and courses is key.
The biggest challenge is to equip yourself with the right questions from the outset. It goes beyond feeling comfortable with location, size of institution and social life (which are still all important factor, of course!).
Other sources for your research outside of the university's website include social media, talking to other students (both your peers and students already at universities), university open days and speaking to academics.
Of course, exactly what you'll want to find out will depend on what you want to study. However as some general guidelines (and particularly for those interested in Humanities subjects), here are some essential areas of investigation and questions to ask:
Your course selection
First of all, what exactly do you want to study? There are over 55,000 courses to choose from! To whittle it down, think about the classes you really look forward to at school and your talents. You are far more likely to have success while continuing to develop the talents you already possess.
What's the teaching like?
Who will teach you? How will you be taught? And what is the balance of lectures, seminars and tutorials year-to-year?
Class size on your prospective course is also important to find out – if you'd like individual attention and support, it's a good idea to find out how this works.
Assignments and feedback
How much feedback will you receive on the work you do, and what form will that feedback take? How much work will you have to do? Some students like a lot more than others! Also, they need to investigate the mix of continuous assessment, exams and modules – one type of assessment may suit you better than another.
What's the course content?
The content of the course is crucial – what will it be term by term, week by week? Equally important is finding out if the modules advertised will still be available when they get there. You don't want to be swung by the chance to study something that really interests you only to be disappointed that the module is no longer on offer when you start the course.
Sometimes students anticipate or desire a different experience to what traditional institutions are providing – you'll only find out what you'll really get if you do your research and go that little bit further with the questions you ask.
Read more:
Image courtesy of Wikipedia.
More articles like this