University vs. Sponsored Degrees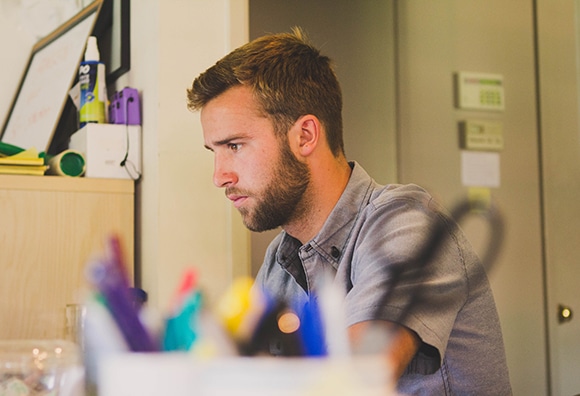 If you really do want to earn a degree, then nowadays there's more than one route to achieve that aim. Hurrah! You have the traditional university route, of course, and the emergence of sponsored degree programmes. Let's weigh up the options…
Features of the university route
An undergraduate degree typically lasts three or four years on a full-time basis.
If you choose the traditional university route then you can select almost any degree subject you like at any institution. There's a huge range of courses out there. You need to secure the offer of a place for your chosen course and achieve the grades they're looking for to bag your spot.
Full-time university study involves attendance of various lectures, seminars and tutorials.
University fees are currently set at £9,000 per year. Student loans are available to cover the costs of fees and prospective undergraduates can also apply for a maintenance loan to help with living costs. You'll have to pay these back in small amounts each month once you are in a job within the earnings threshold (currently set at required repayments when you are earning over £21,000, and payments will stop if you drop under this again). Some scholarships and bursaries are available as further sources of funding. They offer varying amounts of financial support for students showing strong potential, international students or those with severe financial difficulties. These types of funding don't have to be paid back.
University life offers countless social opportunities and the chance to try out extra-curricular activities - as well as the joys of student halls…
A standard undergraduate degree means you'll have to organise your own work experience around your seminars and workload and within holiday periods.
Features of a sponsored degree
A mixture of funded university study and paid work experience.
Sponsored degrees are offered by some of the top employers in the country. Work experience will be in their offices.
The choice of degree subject and institution is more restricted as it depends on the partnerships the sponsoring companies have and the area the sponsored degree programme focuses on. However, if the degree subject on offer suits your interests and you're keen to work for a firm that offers that opportunity, this can be an ideal way to get to university for free!
Some sponsored degree programmes could lead to a place on the employer's graduate programme following your graduation.
The time you spend at university and in work differs according to firm. Some programmes involve full-time attendance at university interspersed with paid work with the sponsoring employer in the holidays. Some include a year out of university to uptake a placement with the employer.
Things to consider
Let's get to the route of it: where do your interests truly lie? It's really important that you enjoy what you're studying, no matter which route you take to do it. If there's something you're keen to study which forms part of a sponsored degree programme, then this could be ideal. It'll help you to avoid student debt, and the added support from professionals working in areas related to your degree from work experience periods can only be a good thing, right?
Obviously the costs involved in university is pretty close to the top of the list. How do you feel about taking on student debt? How will you handle your costs whilst you study?
University is obviously famed for the social aspects on offer. Would you like the full-time experience of this? Time spent of in the real-world workplace doesn't mean the end of social events in the slightest; many big companies have quite large intakes of school leavers and graduates, so you wouldn't be alone. And older colleagues can, in fact, be pretty fun, too!
Finally, how would you prefer to gain your work experience over the next few years? A sponsored degree lays out a range of guaranteed experiences with a renowned employer, and it's likely that you'll finish your degree with a lot more work experience than your peers who took the university route. Of course, this doesn't mean to say that you can't gain work experience if you take the university route. There will be opportunities on offer through the university's career service and anything you can organise independently. Ask yourself, how motivated will you be to organise your own experience? And could a sponsored degree option offer even more insight into a sector you'd like to build a career in, like professional services for example. After all, it's not just great academics that help you to win over a prospective employer in the job hunt!
Read more:
Image courtesy of Filipp Kozachuk.
More articles like this