Step-by-step guide to opening a student bank account
Ruth Bushi
Last updated 09 Jan 2020
Thinking about university or a Higher Apprenticeship? You'll hear lots of talk about student bank accounts over the next few years. This guide explains why they're useful, and how to apply.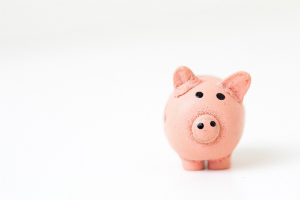 Top reasons to have a bank account
A bank account is seriously handy at university. You'll definitely need one if you plan on applying for a Maintenance Loan or other funding, but they're also useful for shopping, paying bills, borrowing money, getting paid, and generally keeping your cash in shape.
Most current accounts do all this, but student accounts go further: they throw in freebies, they let you borrow money for free, and they limit extra charges if you overspend. Higher Apprenticeships now qualify for student accounts too, though not at all banks (try HSBC or Barclays first).
Pick the best features
Start by thinking about what you'll use your account for, and whether you want it to help you stay on budget. Useful features include:
Direct debits or standing orders (to pay bills automatically)
Freebies—such as rail cards or Amazon vouchers—or cashback offers
No fees and interest if you borrow money (e.g., with an overdraft) if you're worried about overspending or running out of cash
High in-credit interest rates (a way to earn extra if you always have cash in your account)
Lots of free-to-use ATMs on campus or near your student accommodation
A banking app that helps you track spending, stay on budget or split bills with housemates.
Don't just pick the account your mate or mum uses! Compare student accounts to find the best one for you, then see how other banking products rank. Include: basic bank accounts, current accounts, app-only banks, savings accounts and credit cards.
This is especially important if you're an international or part-time student, as you may not be able to open a traditional 'student' account. So, shop around!
"Don't just pick the account your mate or mum uses! Compare student accounts to find the best one for you, then see how other banking products rank."
Think about borrowing
If you plan on asking for an overdraft or credit card, do what you can to improve your credit score before applying. This score shows how reliable you are at repaying borrowed cash, so the higher your score, the more choice you'll get.
Remember that student banking is only free if you stick to the terms. If you don't—i.e., overspend without agreeing an overdraft, or don't repay your credit card balance in time—you'll be charged fees and interest. These penalties are even more expensive in regular (non-student) accounts.
Read the small print
Reading the small print speeds up the application process and ensures you don't waste time applying for accounts you can't get. Check:
Course or nationality rules
Any minimum payment to keep the account open?
Fees for overspending, or rules and dates for repaying borrowed money
You may need to visit the bank in person to complete your application—even if you apply online—so make sure there's a branch you can get to.
Gather paperwork
Gather your paperwork together before you apply. You'll usually either need to show or give details about:
Proof of ID (e.g., passport or driver's licence)
Proof of address, i.e., a recent utility bill with your name on it
Proof of student status: your course acceptance letter or UCAS number
All the addresses you've had in the past three years
Contact details, including a phone number and email address
Income and employer details
Security information, such as your mother's maiden name (surname before marriage).
If you apply in a branch, someone will add this information to your application. If you apply online, check your answers carefully before moving on to the next page or submitting your application.
Get an answer
You should find out within a few days whether your application is successful (it's an instant answer if you apply in-person). Reasons for being turned down include getting application details or eligibility wrong, along with credit score problems.
If you're accepted, you'll get a confirmation email or letter with your account and log-in details. Go ahead and download the bank's app! Keep an eye out for your bank cards, too: get in touch with your bank pronto if cards or log in details don't arrive on time.
------------
Guest blog by Ruth Bushi, an editor at Save the Student—the UK's largest student money advice site.
More articles like this