What Should I Wear to a School Leaver Programme Interview?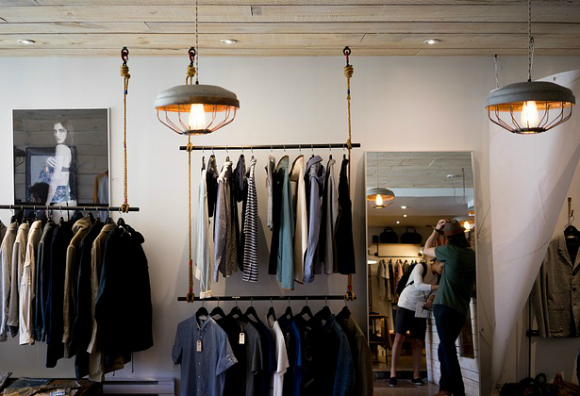 It sounds a bit silly, but one of the biggest worries for interviewees is what they should wear. It is a toughie, particularly as more and more offices are adopting more relaxed dress codes. To save you a last minute wardrobe crisis, we've put together a guide on what to wear to a school leaver programme interview. If there's one piece of advice we can give you, it's don't wear jeans, or a morph suit, or Smurf fancy dress, or a mankini. It ain't funny.
Girls
It's all about looking professional and capable. Set aside your scuzzy trainers and steer clear of laddered tights!
Generally speaking, for a corporate environment you might want to go for a trouser suit (which have been a catwalk staple for several seasons now) or a skirt suit paired with a blouse. Alternatively, if you don't want to splash out on a suit, you could wear a formal work dress (a high-necked, knee-length sheath dress is a safe bet) in black, blue or grey, paired with a tailored jacket.
For less corporate environments, a smart dress or a skirt or trousers with a high-necked top should do the trick. You can wear colour, just make sure it isn't too distracting or garish. Tailored jackets are a bit of a godsend as they can instantly smarten your look, and if they feel too corporate they can be whipped off smartish.
Right, footwear. Don't wear too high-heeled shoes (you aren't about to hit Oceana), a demi-heel or flat closed-toe shoe should be fine. For some reason, some people get really offended by bare legs, so stay on the safe side and don a pair of nude or black tights. Jewellery-wise avoid anything garish or overly chunky that will distract the interviewer. In short, don't go to the interview dripping in gaudy diamante.
It's best to keep make-up to a minimum. Think Snog Marry Avoid? after the makeunders, not The Only Way is Essex. Make sure you aren't flashing any bra-straps and your skirt or dress is a respectable length. Take your inspiration from Victoria Beckham's business woman look circa 2012 with those pneumatic chesticles tucked firmly out of sight. Like VB, banish your inner WAG. In short, you want to look groomed, smart and professional enough to make your mum (and nan) proud.
Boys
Things are little simpler in the boy camp. For most school leaver interviews, you'll have to follow the advice of Barney from How I Met Your Mother and "Suit up!" A well-fitting business suit in black, grey or dark blue is the safest option, with a shirt and tie in a neutral colour. Pair them with some smart clean and polished shoes.
A suit needn't set you back a fortune, you can get suits for under £50 from shops like Primark (just make sure it fits properly!). Alternatively, you can borrow a suit from someone the same size as you. If a suit isn't an option or you feel it might be too overdressed, then you could pair tailored trousers with a shirt, a buttoned up fine knit cardigan or thin knit jumper and smart coat.
You might want to have a shave and give you hair a bit of a trim. A well-groomed candidate makes a good impression: it shows you are motivated, conscientious, organised and take pride in what you do.
So there you have it. Putting together an interview outfit isn't rocket science. Just make sure you feel comfortable and look the part. An outfit won't make or break an interview, but it might give you that all important confidence boost.
Now you're dressed to impress, all that remains is to sit back, relax, and run through some practice interview questions!
More articles like this