LinkedIn's seriously simple School Leaver Tips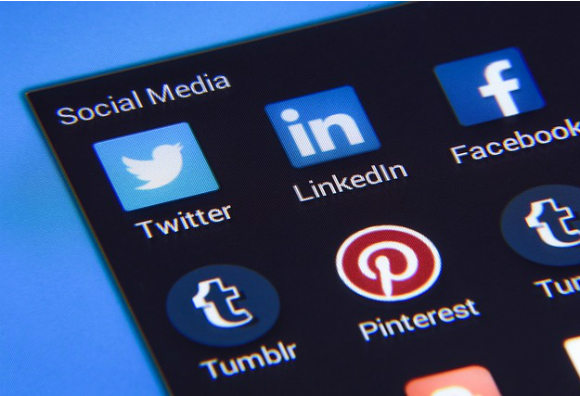 As you come to the end of your time at school, you have to consider your next steps; whether that's going to university, looking for an apprenticeship or jumping straight into the world of work.
If you're stuck on how to get started, don't worry. Here are some top tips from LinkedIn's Darain Faraz for making the most of the professional platform to suss out your next move.
Not got LinkedIn? It's probably time to get it
Research has found that just nine minutes a day spent updating your profile and connecting with people can make all the difference – something you can easily work in to your daily routine.
Sign up and join the more than 347 million members across the world making the most of LinkedIn. Then, spend some time thinking about how to highlight your skills and experience. Completed profiles are seven times more likely to be viewed so include projects you've worked on, extra curricular activities and even your part time job. All of these give an insight into 'brand you' and show prospective employers and connections what makes you different.
Find your inspiration
LinkedIn is a great tool to help you suss out your next move and what you need to do to get in to a particular industry. Use it to find out about the qualifications you need or the skills that might be helpful if you're looking for a job or apprenticeship.
If you're considering university, LinkedIn's university tools can provide you with another realm of information about the institutions you're thinking about. Find out more about where graduates have ended up, connect with interesting alumni and view university rankings. When it comes to making those big decisions, you'll be glad of this information and you might find that connections you make now could benefit you in the future.
First impressions count, even online
If you decide that university isn't for you, use LinkedIn to make connections that will help you bag your dream job or land a summer internship.
Even in the online world, first impressions count for a lot. Profiles with an image are 11 times more likely to be viewed (but perhaps leave those 'last day of school' photos for other social networks). You've only got 5-10 seconds to impress so choose a professional picture, snappy headline and a summary that describes your professional brand and makes it easy for prospective employers to see if you're on the hunt for an opportunity.
Network like you don't know anyone at the party
Once you've built yourself up a great profile, it's time to start making connections. Reach out to family and friends as well as anyone you think might be interested in your developing career path. It only takes 50 trusted connections on LinkedIn to start seeing a difference to your network and these people could be all that stands between you and an incredible work placement or apprenticeship.
Do your research
You become an expert in so many different topics whilst you're doing your GCSEs and A-levels, why not apply this to your chosen career path? Find out more about the skills and experience you'll need through relevant LinkedIn Groups. Use them to interact with like-minded people and professionals who are already successful in that career.
If you're not sure what you want to do, this research can also help you to decide if a particular career path is right for you.
Read more:
More articles like this