School Leaver Cover Letter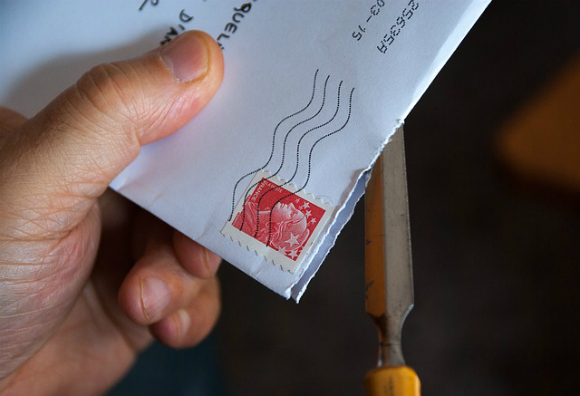 For some school leaver programmes, you might be required to send in a more traditional cover letter and CV, rather than tackle the slalom of online applications.
In any case, knowing how to put together an effective cover letter is a good skill to have.
So how can you write this tricky little critter of a school leaver cover letter? How can you avoid descending into cliché? What the heck do you put in it? Don't fret! We've got the answers.
How do I write a school leaver cover letter?
The trick is to channel a bit of Beyoncé (no, that doesn't mean you have to learn the Single Ladies dance) - tell them: "Baby it's you, you're the one I want".
To do that, every school leaver cover letter you write should be tailored to the company and the school leaver programme you are applying for. Sending off the same old cover letter to everybody won't impress.
To construct a beautifully tailored cover letter, you'll need to do your research. Find out exactly what the company does, what it values and what makes it different.
You can look at its website, follow the company on Twitter or Facebook, and read any articles you can find about the firm. We also have employer profiles that you can check out!
Read more:
The second stage of your research will involve scrutinising the school leaver opportunity on offer. Find out what it'll involve and what kind of candidate they are looking for.
Nowadays, most people send their cover letter via email. Paper cover letters usually include the company's address, your address and the date at the top, but you can leave these out if you're sending it via email.
However, your email should still feel like a formal letter and be written in a professional style. It needs to be relatively concise, about three to four short paragraphs long.
It should start "Dear…" and end "Yours sincerely" if it's being sent to a named person; if you haven't managed to find out a name then use: "Yours faithfully" followed by your name.
Try and find out who will be reading your school leaver cover letter, so you can address your school leaver cover letter to a named person. To find out, you could give the company a call and ask them who will be receiving your cover letter.
Let's get down to business…
The key to writing an effective school leaver letter is to think about the expectations of the reader. Most likely, they'll be looking for answers to the following questions:
1) Who are you and why are you writing to me?
2) Why are you interested in my company and the school leaver programme?
3) Why should you be interviewed for the job? What skills do you have that will make you an asset to the company and the school leaver programme?
You could use your first paragraph to answer the first question, your second paragraph to answer the second question and your third paragraph to answer the last question. Got it? Good.
First Paragraph
Right, let's start with that all-important first paragraph. Recruiters read a lot of cover letters and, quite frankly, they'll see the same stock phrases cropping up all the time. Try and think of different ways of formulating your sentences to pique their interest.
Just because you need to keep it formal, it doesn't mean you can assail them with dull and lifeless prose.
You might want to use the first paragraph to introduce yourself, tell them what school leaver opportunity you are interested in and perhaps provide a unique reason why their company appeals to you.
...and the rest
Use the next paragraph to expand on why you're interested in the company, the school leaver programme and the industry. Again, try to come up with some different and genuine reasons.
One of the trickiest parts of the letter to write will be the section where you detail the attributes and skills that you feel will make you a strong candidate for the school leaver programme.
In all likelihood, the employer will have a list of competencies that they are looking for. You need to tell them that you have these qualities, but you also need to provide evidence of them by providing brief examples.
If you don't have much work experience (they won't be expecting you to), you can draw examples from your studies and extra-curricular activities.
Finally…
Proofread it. Proofread it again. You don't want all that hard work to be undone by a silly typo, a lazy spelling mistake or an unfortunate grammatical error. Make sure you've got the dos and don'ts of grammar down to a tee.
More articles like this