Retail management Higher Apprenticeships
Emma Finamore
Last updated 17 Jul 2017
For school leavers interested in a well paid, highly skilled career in retail, Higher Apprenticeships in retail management could be the perfect choice.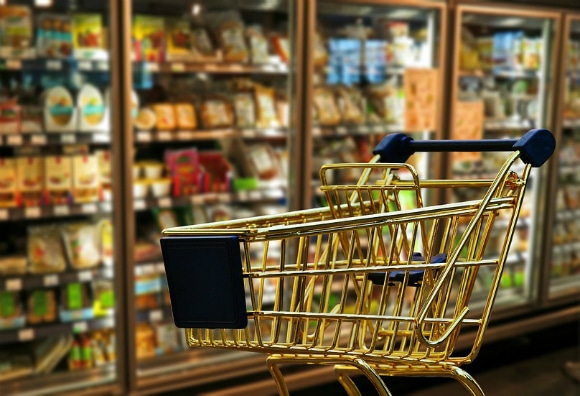 There are many apprenticeships available in retail management at the Higher Apprenticeship level, so you can train to get straight in at the top of retail without having to go to university – and get paid a full-time wage.
Retail management apprenticeships: career progression
Research has shown that retail employers actively use apprenticeships as a source of future talent in retail management. Retailers are keen to make a long-term commitment to their applicants.
Retail is a sector that rewards dedication and hard work with quick career progression.
This is especially the case with younger people, with individuals in their late teens and early twenties often finding themselves in positions such as section or team leader.
A Higher Apprenticeship – a Level 4 qualification – in retail management is a fantastic apprenticeship in terms of career prospects: around 1.4 million new positions are expected to open up in retail in the next three years. To keep up with this demand, around 400,000 new supervisory and leadership employees are needed every year.
The problem facing many retailers is trouble with finding staff with the right level of skill and ability to manage a team or store, and effectively drive up sales.
The retail management Higher Apprenticeship is especially suited for management positions and hopes to provide apprentices with the business and managerial skills they need to progress.
Retail management apprenticeships: jobs
Higher apprentices in retail management can train in roles like:
· Retail supervisor
· Team leader
· Store/department manager
· Sales manager
· Assistant store manager
· Operations manager
Retail management apprenticeships: example programme
Let's take a look at a real-life retail management scheme to give you an idea of what to expect on one of these programmes. On the John Lewis Level 4 Retail Manager Apprenticeship Scheme, for example, apprentices spend 18 months with the company; starting with a welcome event where they meet other apprentices, before heading back to branch and spending a few months on an intensive induction, immersing themselves in the role of a branch Partner.
The rest of the programme is structured in modules that coincide with key business and branch events; and after a year apprentices spend about a month in a different branch, ideally in a different division. So if their first branch is John Lewis they spend time in a Waitrose store, or vice-versa.
Throughout the programme apprentices have regular reviews with line managers and coaches to discuss their progress to date and individual development plan. Each module includes on-the-job and off-the-job training, and apprentices attend face-to- face and online workshops with coaches, as well as study.
At the end of the scheme apprentices complete a final assessment and on successful completion are eligible to apply for Section Manager roles in either John Lewis or Waitrose.
Higher Apprenticeships in retail management can take young people from school or college to highly skilled, well paid careers in retail, avoiding the debt associated with university.
More articles like this