Digital media apprenticeships: Higher Apprenticeships
Emma Finamore
Last updated 21 Jan 2019
Explore the digital media apprenticeships out there, for school leavers wanting to train via Higher Apprenticeships.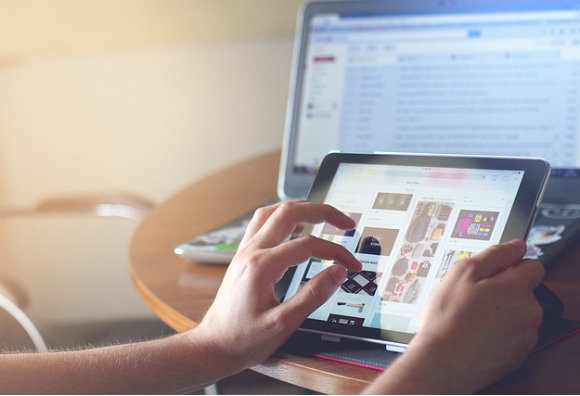 There are many ways of getting into the exciting world of digital media without going to university: for those with A-levels or relevant Intermediate and Advanced Apprenticeships, a Higher Apprenticeship is one of them.
Digital apprenticeships: jobs
Creative and digital media Higher Apprenticeships cover roles in a range of fast moving and exciting sectors, including digital, television, archive, animation, interactive media, film, photo imaging and radio.
Apprentices on these programmes develop an understanding of the end-to-end production cycle in relation to different platforms, for example audio, visual, interactive and emerging technologies and post-production.
Higher apprentices could train as online community managers, managing online communities, forums and social media sites, as well as managing data used in online communities.
There are also Higher Apprenticeships available in user experience co-ordinator roles, professionals who conducting user testing, monitoring and managing data and usage of interactive products.
Those wanting to work more on the creative side of digital media could do a Higher Apprenticeship as a junior interactive product designer; designing interactive product content and the assets needed for these, including art design, copywriting for interactive products, and user interface design.
Higher apprentices could also train as junior interactive product developers – developing user interfaces and interactive products, using code, software, advanced programming languages, scripts and testing systems.
You could work in different genres like entertainment, drama, news and sport, and in different formats such as live, studio and online. You and your employer will be able to tailor your apprenticeship programme, selecting a combination of options.
Digital apprenticeships: career progression
Not only could a digital media Higher Apprenticeship get you a full-time job, but if on completion of your programme you want to continue your training, it could be enough to get you onto a related Degree Apprenticeship. These were launched in 2015 so the selection is limited compared to other levels of apprenticeship, but new programmes are being developed all the time – a PR-related Degree Apprenticeship could see you gain a full bachelor's or master's degree, paid for by your apprentice employer.
As with all apprenticeships, digital media Higher Apprenticeships will involve a combination of paid work and assessed training, with a training provider such as a further education college, all while being paid a proper wage.
More articles like this