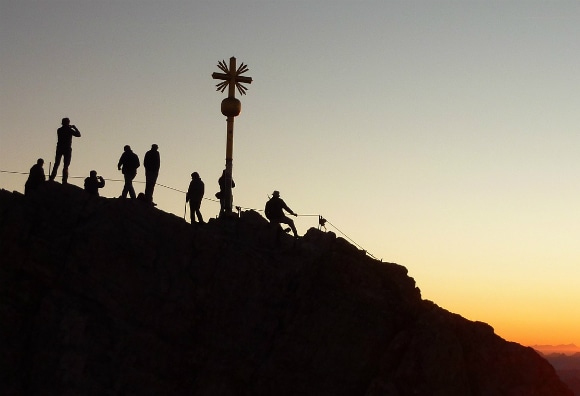 With Higher Apprenticeships, the clue is in the name: it's the only type of apprenticeship that leads to a Level 4 or above qualification, which is the equivalent of a higher education qualification.
What is a Higher Apprenticeship?
A Higher Apprenticeship functions pretty much like a normal apprenticeship in the sense that it will give you a heady mix of on and off-the-job training.
However, these apprenticeships are designed to develop your skills and qualifications to the highest standard. In some cases, they offer another (albeit sometimes longer) route to gaining a university qualification. It's a really unique chance to earn while you learn.
Because it's the crème de la crème of apprenticeships, there are fewer higher apprenticeships. However, more and more companies and organisations are offering them, particularly as students start to get put off by the high cost of university.
What are the entry requirements for a Higher Apprenticeship?
It's a serious apprenticeship and, as a result, those doing this level of apprenticeship are usually 18 and over.
Entry requirements will vary, but usually people who have already done an Advanced Apprenticeship or who have a minimum of two A-levels will be eligible for a Higher Apprenticeship.
If you don't have those, employers might take into account previous work experience or other criteria instead.
What qualifications will I get with a Higher Apprenticeship?
The high entry requirements reflect the nature of the qualifications you'll gain with this apprenticeship.
Qualifications that higher apprentices might work towards as part of a higher apprenticeship include a Level 4 or above Competence Qualification, Functional Skills and, in some cases, a knowledge-based qualification, such as a foundation degree, HND, or undergraduate degree.
In some sectors, Higher Apprenticeships will offer apprentices the chance to gain a master's degree.
You might then be able to top up your university qualification to a full undergraduate degree or pursue a master's degree, or a relevant professional qualification.
Will I get paid?
There are quite strict guidelines around the minimum employers should pay their apprentices.
The minimum that apprentices are entitled to depends on their age and length of time on a programme. Starting at £3.90 (as of April 2019) per hour – if an apprentice is under 19 or in their first year – this rises to £6.15 in the second year for those aged 18 to 20, then to £7.70 for 21-24-year-olds, and then £8.21 if they are over 25.
Apprentices aged 18 must be paid the standard National Minimum Wage after 12 months.
Employers are free to pay above the new wage and many do so, but employers must ensure that they are paying their apprentices at least the minimum wage.
The average weekly wage for an apprentice is actually around £250, dependant on the sector, region and apprenticeship level. For example, some higher apprenticeships can pay as much as £300-£500 per week.
Those who do get paid the minimum might be eligible to receive benefits from the government on top of their wage: it's worth exploring the funding options out there.
Higher Apprenticeships and Degree Apprenticeships often pay higher than the National Minimum Wage and National Apprenticeship Minimum Wage; a £16,000 starting salary, for example, with regular pay reviews just like a standard employee would receive. Some Higher Apprenticeship employers pay as high as £23,000 per year.
As higher apprentices are a step above Advanced and Intermediate Apprenticeships, you'll likely get paid a little bit more than other apprentices.
Employers offering Higher Apprenticeships…
Small and medium-sized companies do offer Higher Apprenticeships, but if you've got your sights on the big guns, these large companies also offer Higher Apprenticeships (sometimes as part of a school leaver programme).
More articles like this