Life as a law apprentice at Kennedys
Kennedys LLP
Last updated 09 Jan 2020
Gone are the days when the only way to gain a law qualification was to head off to university - now, top law firms such as Kennedys are offering apprenticeships in law, and have been doing so since 2012.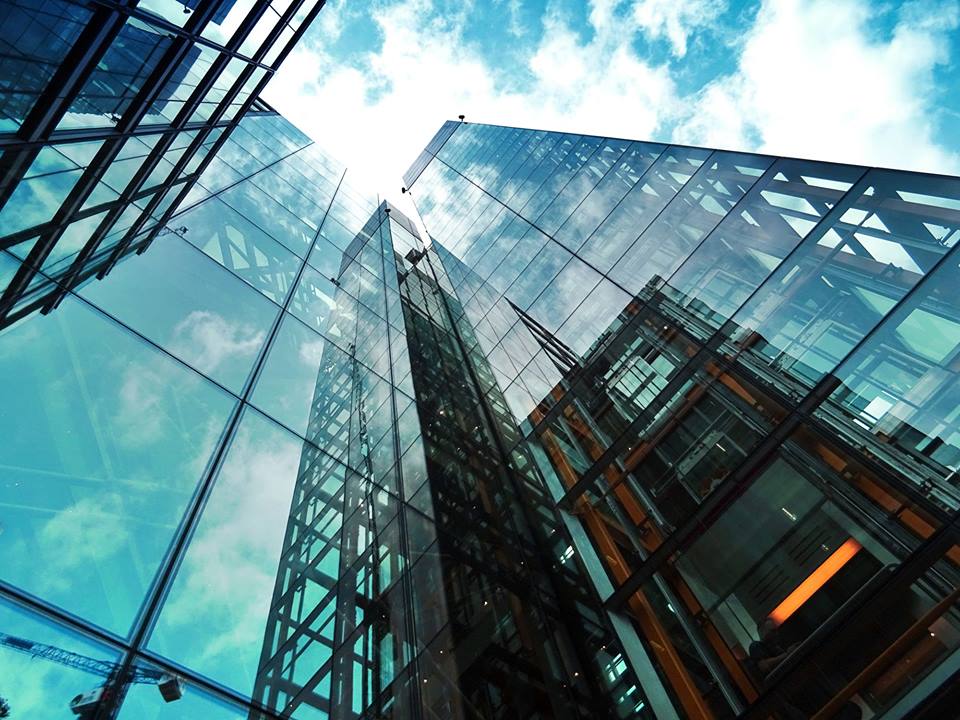 A great opportunity for school leavers looking to get into law, an apprenticeship at a law firm provides on-the-job experience, networking opportunities, and the chance to familiarise yourself with the world of law. Kennedys is a global law firm with expertise in litigation/dispute resolution, particularly in the insurance and liability industries. You'll be part of a global law firm, which has offices in the UK, Europe, the Americas, Asia Pacific and the Middle East.
Case study: the law apprenticeship programme at Kennedys
Kennedys offer paralegal apprenticeships in their Birmingham, Cambridge, Chelmsford, London, Manchester and Sheffield offices. The two year paralegal apprenticeship is aimed at those that have completed A Levels or equivalent studies. They offer the Level 4 Certificate of Higher Education in Legal Services, which is equivalent to the first year of a law undergraduate degree. The paralegal apprenticeship will give you an introduction to the fundamentals of legal practice and provide a combination of learning and working within one of their legal teams, to build your knowledge and the skills required to work as a Litigation Assistant at Kennedys.
In addition to a dedicated supervisor at Kennedys, you will have a personal tutor and student manager at BPP, to ensure that you have all the support you need at work and with your studies. Once the two year paralegal apprenticeship has been completed, apprentices who would like to continue their learning may have the opportunity to join the Level 7 solicitor apprenticeship. This takes five years to complete and involves the completion of a (Hons) degree in legal practice and will lead to qualifying as a solicitor.
BPP University Law School is the learning provider for their apprenticeships and they have various UK locations, making it easily accessible for apprentices in all their UK offices.
"With two years' experience in hand, I am pleased that I chose this route into my future career and am excited to continue my development as I progress onto the Solicitor Apprenticeship."
A current apprentice's perspective:
"As someone who is approaching the conclusion of having participated on the Paralegal Apprenticeship scheme with Kennedys, and with arrangements in place to transfer on to the Solicitor Apprenticeship scheme in the near future, I could not be more pleased with the route that I have taken into starting my legal career. Being a person who has always paid close attention to my academic performance but with an eagerness to apply what I learn, the Legal Apprenticeship route has been the perfect platform to allow me to directly apply what I learn to real life day to day scenarios; whilst acting as a key member within the Aviation Insurance team based within the Kennedys London office. By taking a step back and reflecting on the progress that I have made at this two year milestone, it is very rewarding to see the development that I have made. In addition to the independence and responsibility that I have learnt to exercise over my learning and work related duties, I have also surprised myself at how well I have been able to seamlessly adapt to the office environment, working alongside my colleagues to achieve the best results for both the firm and our clients. With two years' experience in hand, I am pleased that I chose this route into my future career and am excited to continue my development as I progress onto the Solicitor Apprenticeship."
-Daniel Sparks – Legal Apprentice
Kennedys: School Leaver Employer of the year for the law sector.
An added advantage to completing an apprenticeship with Kennedys is the firm's recent win at the School Leaver Awards 2018. Not only is Kennedys listed in the top 100 employers for school leavers 2018, the firm was named the top employer in the legal sector for school leavers - so if you choose to complete an apprenticeship at Kennedys, you will know you are in safe hands.
"At Kennedys we aim to recruit the best school leaver talent and encourage diversity and an environment built upon different skills and backgrounds, to represent our global firm and to support our diverse and expanding client base.
Feedback from our fee earning teams is extremely positive regarding legal apprentices, as they really value the apprentice's input from day one. Our apprentices are quickly involved in high quality work and receive excellent supervision from their team. Innovation is really important at Kennedys and the firm welcome new and exciting ideas and fresh perspectives on processes and ways of working. I believe that hiring apprentices definitely adds to our open and collaborative culture and this seems to be reflected in the apprentice's feedback, resulting in our win for Top Employer in Law at the School Leaver Awards 2018. As a firm, we are extremely proud to run such a successful apprenticeship programme and look forward to welcoming more impressive school leaver talent in the future."
-Hannah Worsfold – HR Manager – Trainees and Apprentices
Applications for Kennedys' 2019 apprenticeship schemes will open on 1 September 2018, click here to apply.
More articles like this