Tech apprenticeships: what could I do?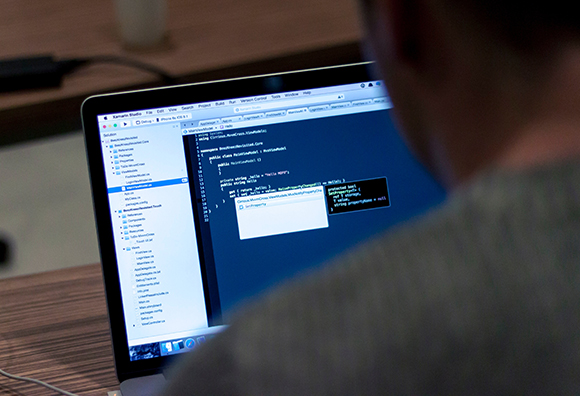 If you want to join a booming industry than look no further than the tech world – train with pioneering people, get sought-after skills and future-proof your career.
IT, software and web professionals
The IT industry develops computer solutions that help businesses and individuals become more successful in their work. IT professionals serve customers in all types of business. They could be developing software or websites, helping companies set up new systems, or training people to use their IT facilities.
It's a fast-moving sector so you should have a keen interest in new technology. You'll learn things like:
• customer care
• system security
• managing software development
• basic IT applications
As an Intermediate level apprentice you could work as a support technician setting up new equipment or upgrading existing systems, or as a helpdesk professional working with customers to identify, troubleshoot and escalate IT faults.
On the advanced level apprenticeship you could work as a software developer creating software applications and websites, or as a software tester, testing applications before they are released.
As a higher apprentice you could work as an IT project manager overseeing the development of customer systems to meet a client's business needs, or you could work as a network manager, managing network growth and development, and supervising technical staff.
Intermediate level apprenticeship
You can train in roles like:
• support technician
• website administrator
• helpdesk professional
• field operations (line installer and repairer)
Advanced level apprenticeship
You can train in roles like:
• software/web developer
• desktop support engineer
• network planner
• database administrator
• network engineer
• software tester
Higher apprenticeship
You can train in roles like:
• IT project manager
• analyst developer
• IT service manager
• IT security analyst
Technical apprenticeship - MI5
This is a Higher Apprenticeship like no other. Join this scheme and you'll be working with MI5, SIS and GCHQ to learn about - and work with - some of the world's best, most cutting edge technologies that sit at the heart of British intelligence.
During the two-year scheme you'll gain a recognised qualification (foundation degree) and unique insight into a world that you won't find on any university course. You will primarily be based at GCHQ in Cheltenham, where two thirds of your first year is classroom-based training. In your second year, you will spend about a third of your time in the classroom and the rest doing placements with MI5, SIS or GCHQ.
You'll need three A-levels (or equivalent) at grades A-C, including at least two in science, technology or maths-related subjects. In return, you'll have the opportunity to take on a range of exciting challenges, excellent training and development, and a competitive salary.
Cyber Security Apprenticeship - National Grid
The National Grid isn't just electricity cables and gas lines, you know. This Higher Apprenticeship in Cyber Security covers it all: intelligence; incident and threat management; digital forensics; data analytics; strategy and policy; compliance; governance; research and development.
If this sounds like your kind of thing, check it out here.
Read more:
More articles like this