Apprenticeships in London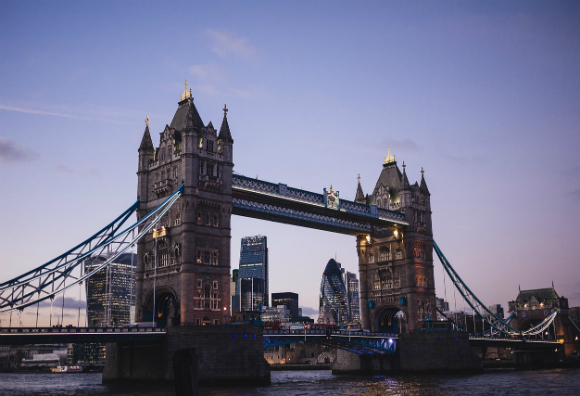 When it comes to searching for apprenticeships, London is the hotspot. As the capital city, lots of the new apprenticeships are introduced there first, and it also has some of the big industry leaders in the financial, media and business sectors. Yet this all means that searching for an apprenticeship in London can be a bit mind-boggling. Let us break it down for you…
Why London?
London has 8.6 million people across 32 boroughs, making it a very exciting place to start your career.
As well as being an exciting and vibrant place to live, London also has more apprenticeships available then any other major city in the UK. This is party due to the sheer size of the place, but it certainly adds a lot more options to your apprenticeship search. To give you an idea, take a look at the number of apprenticeship starts across England between August 2015 and April 2016:
Newcastle Upon Tyne: 2,220
Sunderland: 3,380
Liverpool: 3,730
Manchester: 3,420
Bradford: 4,010
Leeds: 5, 270
York: 1, 330
Nottingham: 2, 480
Birmingham: 7,960
Staffordshire: 7,220
Cambridge: 420
Southampton: 1,520
Inner and Outer London: 11,450/22,250 Total: 33,710.
The numbers speak for themselves, eh?
What sector can I work in?
In London there are apprenticeships in Banking, Finance and Accountancy, Advertising, IT, Construction and Law, as well as with many Science and Engineering companies. The diversity of the place is replicated in the range of industries you could go into as a new apprentice.
You can start an Intermediate, Advanced, Higher or even Degree Apprenticeship in London, so don't worry about being over or underqualified either. The city is your oyster!
Finance apprenticeships in London
London is particularly abundant in banking, finance and accountancy sectors. It is home to the city, where a variety of major finance, banks and consultancy firms will look to prepare apprentices for a career in the City. You can start a career in finance at a variety of levels, and earn your keep while you learn!
Search for banking, finance and accountancy apprenticeships on our jobs board.
Creative industries
As well as being a financial stronghold, London is a creative hub. Alongside big names in Film and TV and the newspaper giants, you'll find scores of smaller media companies who have their own niche goals. You could find yourself training as a professional photographer, working behind-the-scenes on a film set, or learning the ropes of journalism.
Search for Media, Marketing and PR apprenticeships on our jobs board.
The London Living Wage
As you search for apprenticeships, you may notice that the wage on offer for positions in London tends to be a bit higher than elsewhere in the country. This doesn't mean that London apprentices are better: it's actually a system to make wage payments in the capital fairer. If you wind up working in London, the chances are you'll end up forking out more for housing, bills and travel than anywhere else in the country – the London Living Wage is therefore set a bit higher by the Living Wage Foundation. Employers who opt to pay the London Living Wage are just looking after their employees that bit more by making sure their wage is proportional to the rest of the country. So if you're an apprentice working in Newcastle, for example, there's no need to panic if your friend down in London is on a much higher salary, because they're most likely feeling the pinch elsewhere!
What if London isn't for me?
That's totally fine. It could be that relocating to London isn't an option right now, or that the city simply doesn't appeal to you. It's a big move, and those considering it should do their research thoroughly before making any decisions! If London isn't the place for you, there are plenty of places up and down the country which offer a different experience entirely. And guess what, they all have apprenticeships! In fact, many of the multinational companies you'll see advertising in London have branches elsewhere in the UK too. Have a play with the location filter on our jobs board, and see what's available in London and beyond…
More articles like this