Gap years
Emma Finamore
Last updated 10 Jan 2020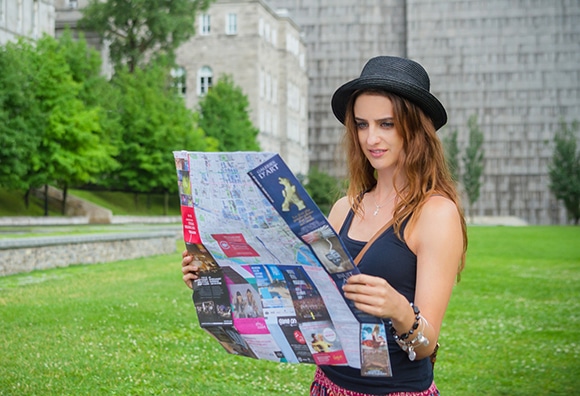 A gap year is usually a constructive 12-month break taken by young people after school (normally after A-levels) before starting university or full-time work, to pursue other interests different from their everyday life.
Some young people may take the opportunity to travel the world before knuckling down to university or work, others volunteer abroad for charitable projects, for example building schools or wells in poor communities in countries like Thailand or Cambodia.
Some young people might even take a gap year to work to earn money for further study, gain valuable work experience, prepare for the next stage of life, or simply to take a break from full-time
How much does a gap year cost?
There are so many different ways of spending a gap year that it's impossible to say how much one will cost. We can break them down into three main "types" though, and take a look at the costs involved with each one.
Travelling gap years
Many people choose to spend their gap year travelling the world and getting a feel for other countries and cultures. Where they go travelling and for how long are really down to personal preference, and obviously effects the costs.
An around the world ticket can cost about £5,000, so the costs of travelling to various countries could be anywhere from about £300 for an inter-rail pass in Europe (although this is only valid for one month) to £5,000. Obviously there are also living and accommodation costs to take into account.
Young people can make this option cheaper by working as they go, in bars and restaurants for example, or even by teaching English.
TEFL (Teaching English as a Foreign Language) courses can be a great option for those wanting to pay off their travelling costs, essentially making a travelling gap year totally free!
Courses cost around £350-£399 but then TEFL-qualified people can pretty much teach anywhere in the world: classes are taught in English to people who already have a good grasp of the language, so teachers are not required to learn the local language – although obviously this is one of the many joys of travelling!
Volunteering gap years
Another way many people choose to spend their gap years is on charity or volunteering projects, both at home and abroad. A recent survey of 200 leading UK businesses revealed that 73% of employers would employ candidates with volunteering experience over one who doesn't, so it can be fun, rewarding and ultimately help young people get jobs.
But it can be expensive. The same as with a travelling gap year, where people decide to go and how long for will determine the price tag. Programs may range from digging wells in rural parts of Africa, helping out in orphanages in South America, or building schools and hospitals in south east Asia.
Costs can vary as much as the schemes themselves, from around £700 for two weeks' construction work in Costa Rica to around £4,000 for nine months' work teaching in Ecuador.
However there are cheaper ways of doing it: UNA Exchange, a small registered charity based in Wales, offers very reasonable prices for a range of overseas opportunities, and breaks down all costs (eg training, accommodation, flights) so that young people can figure out their budgets easily. A quick search found projects for as little as £200.
Working gap years
A gap year can be a great way of building up experience in a particular industry before beginning university, and building up a CV that most people will only just be beginning when they graduate. There are internships in just about every sector, and (here's the best bit) interns over 16 must be paid for their work, by law. If you are unsure of your young person's rights check the government guidelines here. So a working gap year shouldn't cost a thing!
A gap year can be a great way of building up experience in a particular industry before beginning university, and building up a CV that most people will only just be beginning when they graduate.
Is a gap year worth it?
Of course how much a gap year costs and how much a young person gets out of it will vary hugely from person to person, however there are some broad advantages to taking a break before university.
Generally, employers are looking for more than just a degree from graduates. So anything that demonstrates how a young person stands out from the crowd, and any hidden qualities they have, will stand them in good stead. Those who have taken an interesting gap year may well come across as personalities.
The life skills that a good gap year can show include initiative, communication and decision-making. If a gap year can demonstrate how it has helped develop these skills, employers can look favourably on a young person with that on their CV.
Taking part in a work scheme that relates to a subject area a young person wants to pursue can be particularly useful. For example, if they want to work in the environmental sector, taking part in a wildlife conservation project would help them stand out from the crowd when they're looking for a job.
Learning a new language is a great way to make a gap year abroad worthwhile: bilingual people are highly sought after in the job market. Learning a new language will also give a young person the opportunity to work abroad in the future.
If someone has managed to finance their own gap year, also says something positive about them and their independence – so encourage them to get saving!