Top Ten Gap Year Destinations
Thinking of getting your jet setter wings on and taking a year out after A-level results? Here are the top ten gap year destinations…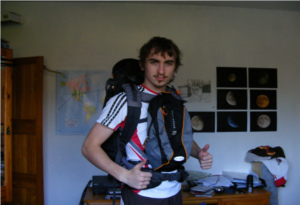 Gap years are a popular option for school leavers, in fact around 2.5 million young people in the UK consider going on one every year after sitting their A-levels.
It's not just a fun experience though, a gap year can also add to your career and academic prospects. Research compiled by gap year company, The Leap, shows that 88% of those who took a break like this thought it had added to their employability. 60% said it helped them decide what to study at university, and 66% said that they took their academic work more seriously after having been on a gap year.
There's plenty of different ways to spend a break like this too. Volunteering, for example, is a great way to support a worthwhile cause and gain valuable experience. You could take part in a wildlife conservation project, teach children in an orphanage, or help build a school in a third world country.
Travelling rather than staying in one place is another option – you could explore the world, discover new cultures, and develop your independent living skills all at the same time. You could go backpacking across South East Asia, InterRail through Europe, or even buy a 'round the world' plane ticket if you've got the funds.
Paid employment is another great option, especially for those who are paying for their gap years themselves – earn money and gain new skills at home or aboard. You could work on an outback farm in Australia, as a ski lift operator in Canada, or at a backpacker hostel in New Zealand.
Check out the top 10 gap year destinations below, maybe you'll be in one of them soon!
1. Thailand
2. Australia
3. USA
4. South Africa
5. Peru
6. Vietnam
7. Brazil
8. India
9. New Zealand
10. Fiji
Once you've been on your amazing gap-year, it's good to know that you're still fully eligible for an apprenticeship. Why don't you check out a Degree Apprenticeship or School Leavers Programme?
If you want to find out even more gap years, why don't you check out our dedictated advice section on them?
News