Charity at Christmas: how to give something back
Emma Finamore
Last updated 13 Dec 2017
Get that warm fuzzy feeling without the mulled wine.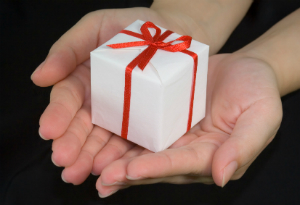 Volunteering's not just for retired people you know, and giving isn't just for the wealthy: the Christmas break is a great opportunity to help others and even boost your CV in the process.
It's worth noting before you begin looking for opportunities that the rules about volunteering are different for teenagers under 15: they're allowed to volunteer for two hours a day on school days and 12 hours a week during school term.
On non-school days they're allowed to volunteer five hours a day, and 25 hours a week during school holidays. They're allowed to volunteer for two hours on Sundays.
Here's a list of ways you can do some good, without needing any particular training or checks, or a driving license – so you can get stuck straight in.
Volunteer at a charity shop
During the Christmas season, charity shops are very busy processing the extra donations they tend to receive: you could help in this particularly demanding time.
As a shop volunteer, you'll be the face of the charity and make a big difference to how the public sees the charity and the work they do. You'll also help make shops a success on the high street, meet new people and get retail experience.
Some charities, like Cancer Research, even develop volunteers' skills in a formal way, by offering NVQs. In partnership with Derby College, they offer volunteers in England who volunteer 16 hours or more (and meet certain criteria) the chance to get an NVQ in retail-related skills.
There are many sorts of positions too, from Volunteer Customer Service Assistant and Volunteer Stock Processing Assistant, to Volunteer Shop Fundraising Coordinator and Volunteer Visual Merchandiser.
There will be something at your local shop which allows you to develop the sorts of skills you're interested in, as well as giving something back to those in need over the festive period.
Assist animal shelters
Animal rescue organisations and pet shelters need volunteer assistance all year round, but over the Christmas break there is extra strain on staff members who are busy with holiday preparations and family time.
Call your local shelters to find out if there's a minimum age requirement, and if volunteers need to take orientation classes before working with animals.
The RSPCA suggests searching for your local branch and talking to them. Unfortunately there are limited opportunities for those under 16 and some restrictions for under 18s, but it's worth checking out.
If you can't find a volunteering opportunity why not consider fundraising for them instead? Check out their young supporters page for lots of ideas.
Help the elderly
The holiday season can be a lonely time for senior citizens, so it's an especially crucial time to support them. Contact local retirement homes and nursing facilities to find out about volunteering opportunities.
You could spend time with residents and read to them, or participate in group volunteering through local youth groups and volunteer organisations with activities like carol-singing and making Christmas cards.
The Royal Voluntary Service is one of the largest volunteer organisations in the country, helping older people stay active, independent and able to continue to contribute to society. They do this by providing practical and emotional help where and when it's needed.
Anyone can volunteer with the Royal Voluntary Service as long as they are over 14, which makes it perfect for those still at school or early on in their career/university studies.
Give to refugees
As the refugee crisis in mainland Europe continues, Refugee Action is looking for old mobile phones and even printer cartridges to recycle for cash which will go into their charity projects.
News