The best places to start a career
Emma Finamore
30 Nov 2018
For some, the dream city is as important as the dream job.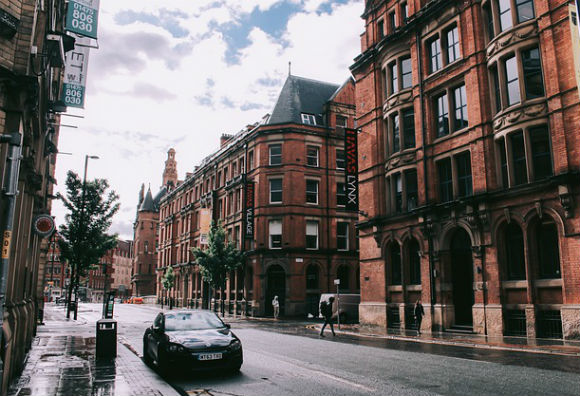 With hundreds of thousands of young people each year embarking upon the beginning of their careers, searching for the 'dream job' in the 'dream city' where there is plenty of social life to compliment their new lives as young professionals can be tough.
The UK is a thriving country which offers a plethora of metropolitan cities to satisfy the eclectic needs of twenty-somethings seeking out the coolest and most vibrant areas to live.
Ideal Flatmate asked 1,000 participants across the UK to rate their local area on various different aspects, one of these factors was suitability for young professionals. The index is made up of 222 UK boroughs and has revealed the best places for young professionals to live and work.
1.Manchester City (Ranking 1/222) – With the average salary standing at £26,399, and a growing technology culture, it's no wonder that Manchester topped our list. With a local airport and a great nightlife, Manchester really lives up to its 'Northern Charm'.
2. Sheffield (Dore & Totley) (Ranking 2/222) – The steel city is well renowned for its great nightlife, music scene and friendly locals, and with an average salary of £24,288, it's hard to argue with Sheffield's place within the rankings.
3. Bristol (Clifton) (Ranking 3/222) – Clifton in Bristol is well renowned as a stunning Georgian area, with that country village feel and cosy cafes. As one of the closets suburbs to Bristol centre which has an average salary of £27,848, it's a top competitor for young professionals looking to settle.
4. Belfast (Balmoral) (Ranking 4/222) – Balmoral is just 10 minutes outside the city centre and with the city known for its thriving in culture and bustling pubs to grab a pint, it's no wonder young people are placing their confidence into this city. The average wage in Belfast stands at £24,288.
5. Sheffield (Fulwood) (Ranking 5/222) – We are back to Sheffield again, but this time Fulwood was rated as another top spot to live as a young professional. The area is commended for its safe neighbourhood and parks, which makes it the ideal spot to reside.
"It's fantastic to see Manchester voted as the best place for young professionals in the UK. The press often associates any major UK investments with London, but with a thriving economy in the north of England and cheaper living rates, it's no wonder people are look to invest their time and money in these areas."
6. Sheffield (Ecclesall) (Ranking 6/222) – Ecclesall in south Sheffield takes its claim as the borough with plenty of places to eat out and bars to socialise. With its housing ranging from students to family homes, it provides that balance for a young professional.
7. Newcastle (South Jesmond) (Ranking 7/222) – Newcastle, UK's version of 'The City That Never Sleeps'. Famous for its nightlife, entertainment and even shopping this northern city boats an average salary of £25,007 and with South Jesmond being the young people's home fort, why would you look anywhere else?
8. London (Kensington and Chelsea) (Ranking 8/222) – As the capital of England there is no surprise that London ranks on the top 10 for young professionals, but surprisingly the most attractive place to live for these twenty somethings is Kensington and Chelsea (could do worse). The average wage in London is £35,025.
9. Birmingham (Edgbaston) (Ranking 9/222) – Edgbaston bares quite affluent weight, however, being it so close to the city centre it's a thriving neighbourhood and an easy commute to work. Birmingham itself is also a hotspot of new jobs and businesses, offering an average salary of£25,7557.
10. Glasgow (Hillhead) (Ranking 10/222) – Hillhead steals the spotlight as the as the heart of Glasgow's fashionable West End with many popular boutiques residing there. As a fast-moving area, it is the perfect place for a young professional and its close proximity to the city centre gives it a desirable edge. The average salary in Glasgow is £26,183 - an attractive factor swaying you over to Scotland.
Tom Gatzen from Ideal Flatmate saidd: "It's fantastic to see Manchester voted as the best place for young professionals in the UK. The press often associates any major UK investments with London, but with a thriving economy in the north of England and cheaper living rates, it's no wonder people are look to invest their time and money in these areas."
News