Businesses will have to prove they employ apprentices to win government contracts
Emma Finamore
21 Aug 2015
Cameron has pledged to create three million more apprenticeships.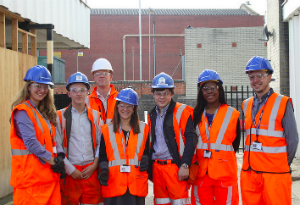 Companies bidding for government contracts worth over £10m will be have to show a commitment to apprenticeships, David Cameron has announced, as part of a government push to create three million more apprenticeship places this parliament.
From next month – starting 1 September – all bids for government procurement contracts, worth £50bn a year, will be expected to demonstrate that they have "a reasonable proportion" of their workforce in an apprenticeship or formal training programme.
Cameron also launched a consultation into a levy on employers, which is already used to finance apprenticeships in over 50 countries, including France, Netherlands, Denmark and South Korea.
The levy on large employers in England who train apprentices is expected to be introduced by April 2017 and will supplement government funding for more apprenticeships. Funds raised will provide participating employers with a digital voucher that can be used to buy training.
In the run up to the general election, the Conservative party pledged to create three million more apprenticeship places over this parliament, a 30% increase on the 2.3 million created since 2010.
Launching the consultation, which will close on 2 October 2015, the prime minister said the greatest asset any employer has is their workforce: "By investing in them, they are investing in the success and future of their business."
News