Women in Tech: Apprentice Wins National Award
Proof that apprentices – and female apprentices at that – totally mean business in the world of tech. Fist bump!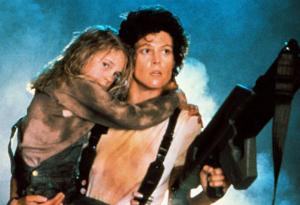 This week 20-year-old Sadia Chuhan, an apprentice IT Project Manager at Thomson Reuters, won "Rising Star of the Year" at a prestigious ceremony at London's Hark Lane Hilton Hotel celebrating women in tech.
When receiving the award, she took care to acknowledge the work of another important woman: "Thank you to Thomson Reuters. And to my mum, who pushed me to do an apprenticeship!"
Sadia has worked in the prominently male environment of the company datacentre doing a physical and sometimes dirty job. She has contributed to the refurbishment of the datacentre space, taken responsibility for media management and recently started training two new apprentices as well as playing an active role in the recruitment of new cohorts.
Already a high-flier, Sadia was nominated for Apprentice of the Year and won the Information Technology Student of the Year award at her college. She recently presented to colleagues at a Technology UnConference on her experiences, and her positive attitude has been credited as the catalyst for the expansion of the Apprentice Scheme in Thomson Reuters, giving other young people opportunities to excel.
Sadia was given the award at the 2015 FDM everywoman in Technology Awards. This leading initiative, supported by techUK and leading global technology businesses champions the advancement of women in technology and STEM careers.
Winners included corporate leaders from large PLCs, entrepreneurs exploiting tech for accelerated business growth and young go-getters forecast to be the technology champions of tomorrow.
The industry has acknowledged the gender diversity gap in the technology sector and these awards seek to address the issue. Girls consistently achieve higher grades than boys in IT-related subjects they fill just 16% of IT and telecommunications jobs.
News