Over 30,000 UCAS Applicants Accepted into Scottish Universities and Colleges
The big month is here! August will see students up and down the UK finally learn their exams results and find out whether they've made it into their top choice institution for higher education study. And it's started with Scotland: 5 August 2014 has seen 30,350 UCAS applicants accepted into Scottish universities and colleges.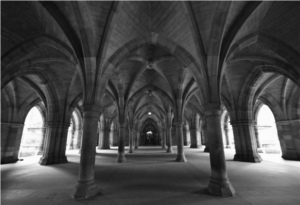 UCAS have reported that 24,480 Scottish applicants have won a place in a UK higher education institution – an increase of 4% compared to this time last year. The majority of these, 23,780, are in Scottish universities and colleges.
If you've received your results in Scotland and they aren't quite what you need, then you can see if you are eligible for clearing right now through Track on the UCAS website.
Students also have the option of applying again for entry next year and courses beginning in 2015 are now available to view on the UCAS website.
In 2013, 1,550 Scottish students found a place through Clearing, and 1,335 of those went to institutions in Scotland.
News