Female school leavers are put off STEM careers because the industry is 'male-dominated'
Emma Finamore
Last updated 22 Apr 2016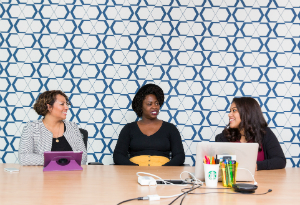 One third of women are put off pursuing a career in STEM industries, according to new research, because they see it as a male-dominated industry.

The study carried out by Milkround looked at school leavers, as well as students and graduates, and found that 23% of female school leavers believe their male counterparts receive more support in choosing a STEM (Science, Technology, Engineering and Mathematics) career than they do.

Over 50% of respondents believe that women struggle to earn as much as men in STEM industries.

Their beliefs about gender bias the industry are not unfounded: 18% more men obtained a STEM role upon graduation than women who had studied in the same field.

Over 2,400 school leavers, students and graduates took part in the research, discussing their opinions and perceptions around the STEM industry.

With many companies operating in the Science, Technology, Engineering and Mathematics sectors and looking to take positive steps with regards to brand building and changing the status quo, Milkround the UK's leading youth recruitment site and SMRS, the specialist recruitment communications agency, delved into the reasons behind the lack of women entering this industry.

Following the research, three focus groups were held for each career stage group – school leavers, students and graduates – to further qualify the results of the research. Another topic was discussed too: employer website branding, and how female STEM job-seekers engage with different types of branding.
Students said authenticity, friendliness and personalisation (such as commuting distance) were key factors in engagement, whist stock imagery, impersonal content, and poor user experiences through the application process, were most likely to put applicants off.