School leaver blog: your greatest weakness
Anna Vall Navés
23 Jan 2020
Welcome to this week's AllAboutSchoolLeavers' blog! This week, we'll be talking about the importance of focusing on and trying to tackle your weaknesses from early on in your career. We'll also be taking a look at the unusual keeper and aquarist apprenticeship, and at Tom Anders' experience as an advanced digital marketing apprentice.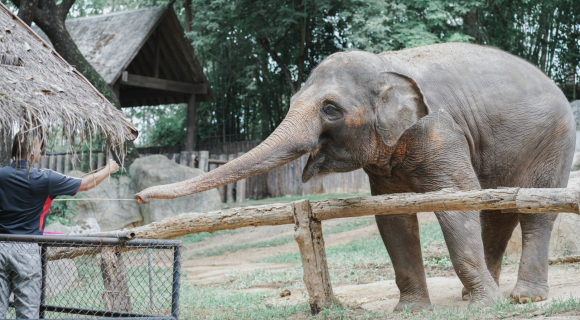 Career insight of the week: zooming in on your weaknesses
It's the typical interview question that very few people are ever lucky enough to escape: "What is your greatest weakness?" But as difficult as it might be to answer this question, it's asked for a reason—and it's not just important to have a good answer prepared, but also to genuinely be aware of, and ready to work on, said weaknesses.
Ultimately, when you're asked about your weaknesses, employers are looking for you to demonstrate how you used these as a springboard to learn a new skill or grow. They want to see that you are proactive and motivated. And it's not just a matter of acing the interview; focusing in on (rather than running away from) your weaknesses is one of the best ways to keep growing and learning professionally.
For example, if you're a great writer but you're not very technical, it never hurts to learn some new skills like basic coding or programmes like Photoshop. You might believe skills like these to be unrelated to the career you're pursuing, but pushing yourself to learn new skills is always beneficial, and you never know when they might open up new opportunities.
Likewise, working on your soft skills—particularly at a point in time where these are becoming more and more sought after—can give you a competitive edge in the future. Anything from participating in extracurriculars and societies to volunteering can help you develop the kinds of interpersonal skills, like conflict resolution, that can give a boost to your career.
"Every weakness contains within itself a strength." —Shūsaku Endō
Weird and wonderful apprenticeships: keeper and aquarist
As unusual as it might sound, the advanced keeper and aquarist apprenticeship is actually quite exciting. Keepers and aquarists are responsible for taking care of animals, usually in zoos, wildlife parks, aquariums, private animal collections or animal reserves. This two-year programme equips apprentices with the skills to both adequately take care of animals and to ensure laws and protocols in relation to their care are being followed. It's an important role, and if you'd love to work with animals in the future, this might be the apprenticeship for you.
Spotlight on: Tom Anders, digital marketing apprentice
Tom Anders, who is currently completing a level 3 digital marketing apprenticeship with Southampton City Council, only discovered apprenticeships after leaving university in the Netherlands. While he says that the careers advice at his college never discussed the existence of non-vocational apprenticeships, as soon as he heard of them he was drawn to this more practical approach to learning and gaining experience.
Tom's day to day involves working with social media, creating articles and videos, and keeping the Council's website up to date, among several other tasks. He said he finds his job "enjoyable, interesting, challenging and fulfilling, and [he] definitely want[s] to pursue this as [his] career".
"For me personally, an apprenticeship has been fantastic. I feel like I have learned more in this past one year than in the rest of my whole life. But this won't be the same for everyone; a number of my friends, for example, have done exceptionally well at university and that was definitely the best route for them," he said.
Recommended reading
News