How UK school leavers choose their university
Emma Finamore
Last updated 06 Apr 2018
Turns out nightlife isn't as important as you might have thought.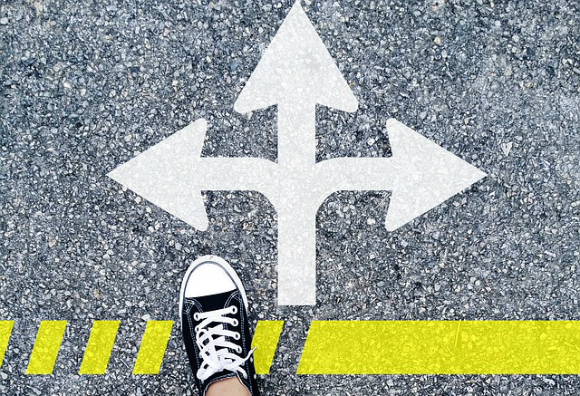 New research has revealed the most important factors that draw people towards their preferred university, looking at factors like nightlife, affordability and career prospects.
SPCE Labs, the research arm of student lettings app SPCE, commissioned the independent research in March 2018, which surveyed more than 2,000 people. The respondents – current undergraduate students at UK universities or people who have graduated in the past decade – were asked to score a range of factors from one to ten based on their importance, with one being not important at all and 10 being extremely important.
The results are below, the most important first:
1 The course on offer
2 The reputation of the university
3 The university's ability to boost career opportunities
4 How accessible the university is by major transport links
5 The university's facilities: gym, library, IT and science labs
6 The university's distance from my family home
7 Affordability: how cheap or expensive the town/city is
8 The student accommodation available
9 Support: counselling, enrichment and diversity programs
10 Culture of the area: arts, food and attractions
11 The size of the university town/city
12 The nightlife on offer in the area
13 The sports you can play or watch in the area
14 Having family/friends at the university/previously attended
15 The weather in the region
Interestingly, the survey found that nightlife was not deemed important to students – with an average score of 4.6, this ranked 12th on the list.
SPCE Labs' research demonstrates that students' choices mainly centre on the academic appeal of a university. The course it offers for a particular subject was the most important factor, with an average score of 8.4 out of 10 among the respondents. This was followed by the university's overall reputation (7.7) and its ability to boost future career prospects (7.1).
Interestingly, the survey found that nightlife was not deemed important to students – with an average score of 4.6, this ranked 12th on the list. Sports (3.9), having friends or family at the same university (3.9) and the weather (3.6) were also largely dismissed as insignificant.
Leon Ifayemi, CEO and co-founder of SPCE, commented on the findings: "Today's research dispels several myths about student culture in the UK. Young people are not making decisions based on a university's nightlife, nor whether or not they have friends going to the same place – clearly the importance of social factors pales in comparison to the academic merits of their decision.
"Of course, a uni's reputation and the curriculum it offers are key; however, we are also seeing the growing value of support services within educational establishments. Evidently, students are increasingly looking for places to turn to for help while undergoing stresses at uni.
"And with almost nine in 10 students saying they struggle to cope with the social or academic aspects of university life, it's likely we will see support systems become an even more important consideration for prospective students in the years ahead."
News