EY Welcomes School Students across UK onto Their Smart Futures Programme
A number of school and college students are getting their first insight into a career in accountancy this summer on the EY Smart Futures programme.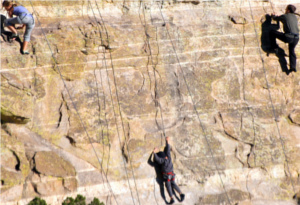 EY, one of the country's largest professional services firms, has opened out its Smart Futures programme to school and college students for the first time this year. As well as in London, bright students with an interest in the professional services are taking on short insight programmes in Hull, Leeds, Manchester, Edinburgh and Glasgow EY offices over the next few summer weeks.
The programme lasts three weeks and includes various business and accountancy tasks and on-the-job experiences, as well as a mentoring aspect which will carry on through the participants' final year of school.
Smart Futures has been a success in London for the past two years. Providing this year is a success, the firm aims to make this an annual opportunity for students across the country.
Hull executive director at EY, Natasha Tomlinson, said: "I think there's a skills shortage in the area...We have vacancies at all levels in the Hull office and one way to fill those is through our school-leaver programmes.
"School leavers have been really successful and they are outperforming some of the graduates who have come in for interview."
News