National Apprenticeship Week: new Degree Apprenticeships very popular with parents
Emma Finamore
Last updated 21 Jan 2019
More than 80% said they would prefer their children to do a Degree Apprenticeship over a standard degree at Oxford or Cambridge.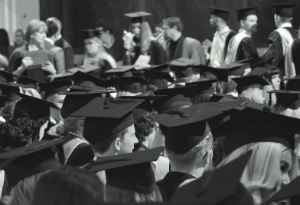 Parents would shun an Oxbridge education for their children in favour of degree-level apprenticeships, according to a new study coinciding with National Apprenticeship Week.
In a survey of 1,000 parents commissioned by the Chartered Management Institute (CMI), more than 80% said they would prefer their offspring took on a Degree Apprenticeship than follow the traditional degree route.
Three in five parents would prefer their children to do an apprenticeship with a top firm over a degree from Cambridge or Oxford.
Half of respondents said they felt a Degree Apprenticeship would give their child a better chance of getting a good job than if they went to university. Parents who themselves had a university degree were most inclined to agree.
Parents were also more likely to think that the fact a high-level apprenticeship would give their child the chance to earn while they learn and avoid racking up debts, was better value for money than a traditional degree.
Around 25% of parents said they would not encourage their teen to do an apprenticeship, with just 10% saying they would disapprove of the choice. Around 40% said they would happily encourage the apprenticeship route.
CMI chief executive Ann Francke told the Daily Mail this week: "As student costs rise and employment prospects fall, it's hardly surprising parents would rather pick a guaranteed professional career over an Oxbridge degree for their children.
"Savvy parents are recognising the importance of their children getting their foot on the career ladder at an early age.
"On-the-job experience and a pathway to professional status are recognised as a surer route to future success than the jobs lottery that many graduates face today."
Degree Apprenticeships were launched in 2015, as part of Higher Apprenticeships. As with a Higher Apprenticeship – where apprentices work towards work-based learning qualifications such as an NVQ Level 4 and, in some cases Foundation degree and university degrees – apprentices on Degree Apprenticeships study toward a particular degree, usually on release from their day jobs at a particular university or institution, while working and being paid a proper wage.
News