Young UK workers say they lack key skills compared to their European counterparts
Emma Finamore
12 Apr 2016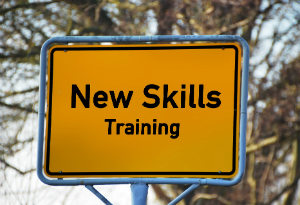 They are more than twice as likely as those from Poland to need to improve their numeracy skills.
Young UK employees feel under-skilled, and UK workers in general feel less competent in basic literacy and numeracy skills than their European counterparts, according to new research.
One in five 16–24 year olds (20.5%) said they feel in need of improved literacy, and are also far more likely to feel they need improved numeracy skills.
The research also found that 11.6% of UK workers feel they need more training in numeracy, while 14.3% would like to develop their written communication skills. The issue is particularly pronounced among younger employees who are more likely to feel less confident in these areas compared to their older colleagues.
The research was conducted by ADP, a leading global provider of Human Capital Management solutions. The sample consisted of 11,257 working adults across eight economies in Europe, including 1,500 employees in the UK.
Employees in the UK feel more than twice as likely as those from Poland to need to improve their numeracy skills (11.6% as opposed to 5.4%). However, the UK does not the worst in Europe, with Italy (12.3%) and Spain (11.9%) feeling the most in need of help with their numeracy ability.
Annabel Jones, HR director at ADP UK, said: "It is important that UK employees feel confident in basic workplace skills, even though they may feel nervous about admitting they need help. However, the scale of the problem, as shown in this research, means they should take comfort in the fact that they are not alone.
"Organisations should address their employees' individual training needs, as this will help both the employee and the employer. Instead of only focusing on job-specific competencies, employers should look to ensure their workforce is fully competent at work."
Mike Ellicock, chief executive of National Numeracy, added: "Numeracy is involved in so many tasks in the workplace, from using technology to planning and time management. So helping employees with their numeracy skills can improve performance in a range of areas - and benefit productivity too."
Young people who feel they need support with key skills could consider a traineeship: an education and training programme with work experience.
Designed for people aged 16 to 24, traineeships provide the essential work preparation training, English, maths and work experience needed to secure an apprenticeship or employment.
A traineeship has three core elements:
- A high-quality work experience placement with an employer
- Work preparation training, provided by the training organisation
- English and maths support provided by the training organisation.