UCAS going 'name blind' to stop racism affecting university applications
Emma Finamore
24 Nov 2015
The move has been announced to tackle 'unconcious bias' against applicants from black and minority ethnic backgrounds.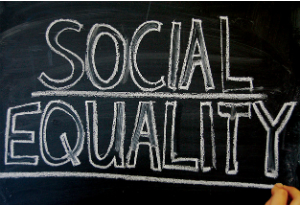 UCAS will implement 'name blind' applications from 2017, in order to tackle the unconscious bias against black and minority ethnic backgrounds (BME).
David Cameron announced the change last month; it is understood that UCAS will identify candidates by a code.
A candidate's educational background will be disclosed if they are granted an interview.
UCAS chief executive, Mary Curnock Cook, said: "We'll be consulting with universities and colleges on name-blind applications, as well as a wider range of changes which could impact applications from BME students.
"This is a good time to consider such changes as part of the wider redevelopment of our application management service.
"One of the benefits of our unique national admissions service means that it is possible both to identify and address issues of under-representation. UCAS is deeply committed to increasing participation from disadvantaged groups.
UCAS analysis shows that entry rates to higher education for young BME students have increased since 2006. The entry rate for English 18-year-old state school students identifying as black has increased from 20.9% in 2006 to 34.3% in 2014 – a proportional increase of 64%."
In addition to the UCAS measure, a series of leading employers in the public and private sectors have agreed to recruit candidates on a name blind basis.
The organisations, including the BBC, the NHS, the civil service outside the highest ranks, KPMG and HSBC, employ 1.8 million people.
Deloitte has said it will go a step further and blanking out the name of a candidate's school and university during the interview process.
David Sproul, chief executive of Deloitte, said: "The introduction of name-blind recruitment processes and school and university-blind interviews will help prevent unconscious bias and ensure that job offers are made on the basis of potential – not ethnicity, gender or past personal circumstance."
News