Microsoft's apprentice lead wants a UCAS-style apprenticeship system
Emma Finamore
Last updated 05 Oct 2015
It would make the process more coordinated and approachable for students, apparently.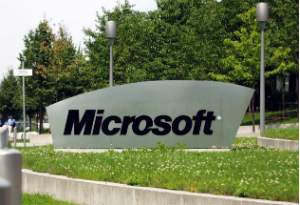 Apprenticeships would benefit from an application system similar to UCAS and universities, says the Apprenticeship Lead to Microsoft UK.
Dominic Gill outlined his ideas in City AM today, and said that finding and applying to apprenticeships would be massively improved with a UCAS-type system, criticising the current "uncoordinated" process which isn't linked to the education system.
This un-joined-up arrangement makes the system "unapproachable" for the average school leaver (aged 16-19), according to Gill.
Currently, businesses do not have to advertise all their apprenticeships as vacancies, making it difficult for young people to find out about the options on offer.
Gill argues those apprenticeships which are posted as vacancies, aren't made available in any set period or related to the school calendar, and that not all colleges make it a priority to help students move from vocational courses to employer-based training.
Gill has worked with the Industry Skills Board and the City & Guilds group to produce a report today, 'Making Apprenticeships Work'. in which he helps set out a UCAS-style system for apprenticeships.
Under this proposed system, young people would search and apply for apprenticeships between July and October, at a time that works with the school calendar.
To make the system work for employers too – who obviously don't need new staff in a set time-frame coinciding with term dates – Gill proposed that the opportunities advertised between July and October be converted into vacancies throughout the year, at a time suiting individual employer's recruitment needs.
News