School Leaver Blog: university admissions, networking, journalism apprenticeships and more
Anna Vall Navés
21 Aug 2019
Welcome to our AllAboutSchoolLeavers blog! This week, we're looking at some of the most relevant news for school leavers, including calls for reform to the university admissions system and recent surveys on students' opinions regarding university and apprenticeships. We'll also be looking at the importance of networking and at some of the different careers that can now be accessed through apprenticeships.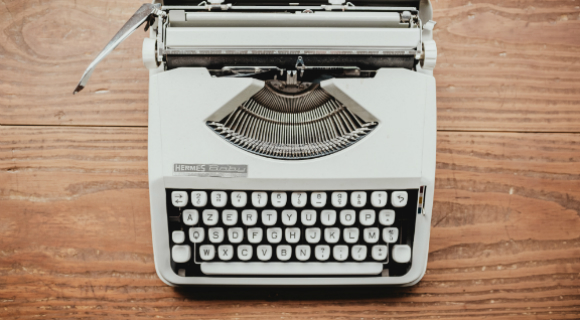 Weekly news digest
Unusual advertising tactics from universities as applications from 18-year-olds hit record high
Almost a third of 18-year-olds in Britain have applied for undergraduate courses this year—a record high—with more students than ever before obtaining places through Ucas' clearing process. Amid competition to attract students, some institutions resorted to unconventional marketing strategies, including stencilling slogans across various cities. Many universities also intensified their efforts to recruit from disadvantaged areas this year, and the proportion of students from low-participating areas accepting places reached a record 18%.
Labour calls for universities to offer places after results
The Labour Party has announced proposals to replace the current admissions system to university, based on predicted grades, with "post-qualification admissions". Labour said the proposed new system would halt the rise in unconditional offers and would not rely on A-level grade forecasts. Angela Rayner, shadow education secretary, said: "Predicted grades are wrong in the vast majority of cases, and disadvantaged students in particular are losing out on opportunities on the basis of those inaccurate predictions."
A new report suggests the main reasons school leavers choose apprenticeships
According to recent research by In-Comm Training, some of the most commonly-cited reasons to do an apprenticeship include the ability to "earn while you learn" as well as being able to directly apply learnings to a real world environment. Bekki Phillips, Managing Director of In-Comm Training, claims that as well as teaching skills that can be applied in the workplace, degree-level apprenticeships "could be a £100,000 opportunity when you consider the wages you are paid and the tuition fees that you save".
Young Britons are increasingly sceptical of the need to go to university, survey finds
According to a recent survey by social mobility charity Sutton Trust, the number of students who think going to university is important has dropped to 65% from 86% in 2013. The Sutton Trust said the results of the survey "may in part be down to a growing awareness of apprenticeships and other high-quality training routes". 64% of young people polled said they would be interested in doing an apprenticeship if one was available for the career they wanted to pursue.
"The expert in anything was once a beginner" — Helen Hayes.
Career insight of the week: networking
Networking is one of those essential career skills that often gets overlooked at school, but it's one that can make a serious difference when you start looking for jobs. Putting an effort into networking can bring you many professional benefits, such as making you noticeable in your industry and potentially opening doors to jobs and other opportunities to advance your career.
Networking means making a conscious effort to meet other professionals and to make the most of the contacts you have. There are many different ways to do this, including everything from attending careers fairs to sending cold emails and arranging meetings with people you admire. Even your classmates can become an important part of your professional network later on, and you'd be surprised at how many opportunities can emerge just from staying in touch.
Weird and wonderful apprenticeships: journalism
Although many people are still unaware of this, apprenticeships are an excellent route into many different trades and professions, including law, accounting and journalism. Offered by news outlets such as the BBC, The Independent, and The Evening Standard, the junior journalist apprenticeship is a level 3 apprenticeship that usually takes 18 months to complete. Upon completion, apprentices gain a NCTJ Level 3 Diploma in Journalism and become junior journalists—all while earning a wage and in less time than it would generally take through the university route. Head over to our Advanced Apprenticeships page for more wonderful apprenticeship opportunities like this one!
Spotlight on: Stiven Bregu, the "gifted" student threatened with deportation who will be starting an apprenticeship
Aged 13, Stiven Bregu came to the UK alone from Albania to escape a violent home life. A week before his A-level exams, however, he was told that his right to stay as an unaccompanied child in the UK would end when he turned 18. A campaign launched by his teachers and friends to keep him in the country was signed by more than 90,000 people.
Bregu recently learned that his appeal against the Home Office's decision has been successful, and he will soon be starting an apprenticeship with the wealth management firm Rowan Dartington. He told The Independent: "The only thing that was basically holding me back was the decision from the Home Office. There was nothing else that would stop me pursuing a finance career."
Recommended reading
News