The Intern: 5 real-life Hollywood interns & what you can learn from them
Emma Finamore
28 Sep 2015
Even the starriest of the stars were making coffee and helping with the photocopying at one point.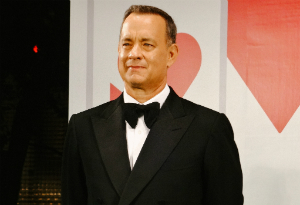 This week Hollywood's latest offering, The Intern, hits our screens, starring Anne Hathaway and legend Robert De Niro. But he's playing a character far from his usual acting fare, a murderous cabbie in Taxi Driver or over-bearing father in Meet the Parents: this time around De Niro is playing 'senior' intern doing work experience at a trendy start-up company.
While that may sound a little far-fetched, here are some real-life Hollywood interns, and what you can learn from them.
Stephen Spielberg: intern at Universal Studios
We all have to start somewhere, and before directing classics like Jurassic Park and Jaws, Steven Spielberg was a humble intern at Universal Studios. During this time he made his first ever film, a 26-minute long love story, set in the desert, called Amblin'. He later took this name for his production company.
Lesson to learn: take every opportunity to do your own projects during an internship – today's short film could be tomorrow's multi-billion dollar production company.
Tom Hanks: intern at a theatre festival
Before he was a movie star, Tom Hanks was a college kid interning for the Great Lakes Theatre Festival in Ohio. It turned into a three-year job, and Hanks and a gained so much experience he dropped out of theatre school and went straight into the world of work. The rest, as they say, is history.
Lesson to learn: experience and learning on-the-job is often more important than formal education.
Spike Lee: intern at Columbia Pictures
The Oscar and Emmy-winning director, producer and writer, Spike Lee, covers everything from the black community, the role of media in contemporary life, urban crime and poverty, and other political issues, in films like Malcolm X and Do the Right Thing. He started out as an intern at Columbia Pictures and went on to enrol at NYU's Institute of Film and Television.
Lesson to learn: Fill any time possible – like holidays before school or university – with work experience at the sorts of places you'd one day love to work. Getting formal education doesn't mean you can't intern!
Donald Glover (aka Childish Gambino): intern at Comedy Central
Donald Glover – star of hit NBC comedy, Community, made his comedy beginnings as an intern on the Comedy Central Summer School Programme. This obviously worked in more ways than one, as he went on not only to make it as a comedian, but later as a rapper, with his stage name / alter-ego, Childish Gambino.
Lesson to learn: skills you pick up on an internship are always transferrable – so if you decided you don't want to stay in that industry, don't worry!
Aubrey Plaza: intern at NBC
Many of you will know her as sassy goth girl April Ludgate in Parks and Recreation, but Aubrey Plaza has had a string of film releases, such as Safety Not Guaranteed and Life After Beth.
As well as other non-acting/comedy related internships (at Post-Its for example…glamorous) she landed a role as a trainee at NBC on the NBC Page Programme, a huge feat considering only 212 pages are selected out of over 16,000 applicants every year.
Lesson to learn: don't be afraid to try out as many internships as possible! Post-Its could be your passion and you wouldn't even know it…
News