London Tech Week: 5 totally badass Tech Apprenticeships
Emma Finamore
Last updated 18 Jun 2015
As the capital celebrates all things tech, we've thrown together a handy round up of the coolest tech apprenticeships out there. It's ok, thank us later (and give us free gadgets please).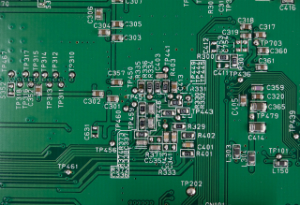 Always first in line for the newest iPhone? Love taking stuff apart and finding out how it works? Or maybe coding is your thing? This week London celebrates the world of tech – what better time for you pioneers of the future to start thinking about what you'll do after school. Check out our pick of the best tech apprenticeships below.
Technical Apprenticeship - MI5 and MI6
Move over James Bond, the real heroes in our secret services are the tech guys. During this apprenticeship you will help tackle cyber threats, terrorism, counter espionage and organised crime. So, pretty cool right?
During this Higher Apprenticeship programme you'll be working with MI5, MI6 (the Secret Intelligence Service) and GCHQ (Government Communications Headquarters) After successful completion of your apprenticeship, you'll gain a Foundation Degree in Communications Systems, Security and Computing and a Level 4 Diploma in IT Professional Competence.
Find out more here. And remember – your application is top secret!
Cyber Security Apprenticeship - National Grid
The National Grid isn't just electricity cables and gas lines, you know. This Higher Apprenticeship in Cyber Security covers it all: intelligence; incident and threat management; digital forensics; data analytics; strategy and policy; compliance; governance; research and development.
If this sounds like your kind of thing, check it out here.
Aeronautical Engineering Apprenticeship – CHC Helicopters
Is there anything cooler than the bit in a film when the hero jumps in a helicopter and swoops away in a blaze of victory? Well, a team of tech exerts are behind those scenes
During this Advanced Apprenticeship you'll learn how to be a helicopter engineer and how to work with CHC's integrated safety management system, working with crews to ensure CHC Helicopter customers go further, do more and come home safely.
Go on, be a hero: click here.
Web development apprenticeship – Ten Alps Media
See yourself more of a Mark Zuckerberg type? Then this Advance Apprenticeship could be for you.
You'll be joining an in-house design studio and development team, working with all types media including info-graphics, animation, websites and mobile app development. You'll also learn skills in web design/development, and be using the latest web technologies: CSS, JQuery, JSON, XML, XHTML, and HTML 5.
It's also a creative role: you'll be designing graphics for websites and creating the websites themselves. If this sounds like something you'd enjoy, read more here.
News