The 8 best apps for students
Emma Finamore
01 Nov 2015
Prepare for some top university life hacks.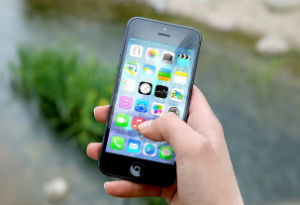 If you're just starting your UCAS application or if you know in a few years you want to be heading off to university, check out these handy apps that'll make student life a hell of a lot easier.
Google Calendar. A great generic planner for an organised social, as well as study, life.
RefME. Generates reference lists and bibliographies automatically, simply by scanning the barcode on a book.
Self Control for Study. Blocks other aps like Facebook for a set length of time, so you're not tempted to phone-check during lectures.
Lecture Capture/LectureRecordings (iPhone/Android). Allows students to record whole lectures and listen back to them later, pausing and rewinding where needed.
Moovit. Tells you the fastest way to get around a new town on public transport, as well as providing live timetables, bus and train arrivals.
Alarmy. Perfect for those addicted to the "snooze" button (which let's face it, is most of us) – this alarm will only switch off once you've completed certain tasks, such as taking a photo of the bathroom sink, so you have to get out of bed in order to disable it. Clever, right?
Drinkaware. Allows users to easily monitor alcohol intake. Believe us, we wish this had been around when we went to university.
Whatsapp. Great for students who can't afford monthly phone contracts with enough inclusive texts, Whatsapp allows users to send texts on wifi for free.
News