A-level results 2015: clearing offers on Facebook, Twitter & Skype
Emma Finamore
13 Aug 2015
LIKE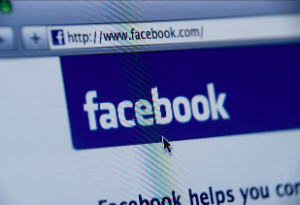 Universities will be making clearing offers to its prospective students via Facebook and Twitter this year, for the first time ever.
Birmingham City University will be making offers via social media on 13 and 14 August between 7am and 7pm.
"We've seen a huge rise in course enquiries from prospective students via social media in recent months and for this reason we'll be making course offers on Facebook and Twitter during this year's Clearing period," Bashar Makhoul, pro-vice-chancellor at Birmingham City University, told The Independent.
Bashar said often students are too stressed to ring up and talk to staff, but are comfortable with accessing information online. The clearing phone hotline can also get very busy: social media is a useful way of relieving traffic to it.
"Making offers via social media will mean that enquirers can swerve the engaged toner and get an instant response on whether we have a place for them," said Bashar.
Greenwich University is another institution using social media, adding Skype to its clearing contact options.
This year is likely to see a new record for the number of students getting a place through clearing, as the number of places is set to rise with the lifting of the cap on student numbers set for universities. I
Some students might also choose to skip a gap year and start university this year, after the Government's decision to scrap maintenance grants from September 2016.
News