National Apprenticeship Week: extra cash for apprenticeships in Osborne's Budget
Emma Finamore
Last updated 17 Mar 2016
The Chancellor has revealed plans to make apprenticeships more attractive for employers.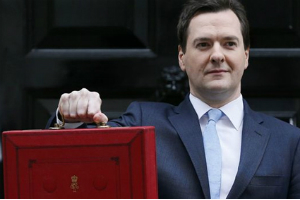 Extra money is to be made available for 16-18 apprenticeships following yesterday's budget announcement.
George Osborne announced that from April next year employers who employ apprentices will receive a 10% top-up to their Apprenticeship Levy contributions.

The levy is being introduced as part of the Government's commitment to create three million apprenticeships by 2020, and is expected to raise £3 billion annually across the country.
From April 2017, employers paying salaries of over £3 million a year will have to pay 0.5% of their payroll costs towards the levy.

Jayne Worthington, Managing Director of the Skills Company, Greater Manchester's largest apprenticeship training provider told Rochdale Online: "Coming in the middle of National Apprenticeship Week, this will be very welcome news for employers who will be paying the levy from next year.
"The levy will represent a substantial cost to many larger employers, and this additional help will mean that they can invest even more in ensuring that their workforce has the skills that their business needs.

"Employers within scope of the levy will have to pay it whether or not they employ apprentices, so it makes total business sense for them to get the best return on that investment by developing an apprenticeship programme if they don't already have one.

"We're already working with many local and national employers to plan their strategy on how to invest the levy, looking at talent and workforce development needs and planning apprenticeship recruitment and training in line with this."
Osborne also announced that FE loans were to be extended to the 19+ age group, and increased the government's commitment to funding apprenticeships, calling it "the flagship of our commitment to skills".
"In the last parliament, we more than doubled the number of apprentices to 2m. By 2020, we want to see three million apprentices," he said.
"And to make sure they are high quality apprenticeships, we'll increase the funding per place — and my Right Honourable Friend the Business Secretary will create a new business-led body to set standards.
"As a result, we will be spending twice as much on apprenticeships by 2020 compared to when we came to office."
News