School Leaver blog: volunteering, mentorship and more
Stephanie Phillips
04 Mar 2020
This week in the School Leaver blog, we look at how volunteering can help your career, and the benefits of becoming a (wait for it) golf greenkeeper!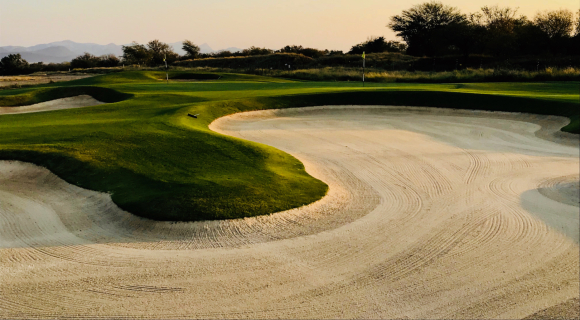 Career insight of the week:
Though you may be dreaming about running off to a high paying job as soon as you can, the benefits of taking on volunteer roles can't be overlooked. Among the many things school leavers have to consider such as career options, further education, and studying plans, volunteering is often the forgotten option.
Volunteering at a charity or non-profit organisation can help your CV stand out from the crowd and brings your character and social conscience to the forefront. It shows that you care about the world around you, have enough initiative to take a stand, and aren't afraid of hard work. A well-structured volunteer programme can also help you gain the practical work experience skills employers are looking for, such as communication skills, the ability to work in a team, and time management.
As well as valuable experience for your CV, the right volunteering opportunity can give you invaluable experience for your future career path. You could help out at your local sports club, fundraise for a major charity, or write newsletters and press releases for a non-profit. While you won't get paid you will be able to demonstrate to a future employer that you already have experience of the job you are applying for. To find volunteering opportunities visit online services such as do-it.org.
Weird and wonderful apprenticeships:
If you've ever wondered how they keep the golf green so pristine, now is your chance to find out. A golf greenkeeper plays an important role at a golf course and performs tasks such as reporting on the condition of the golf course, planning sites needed for renovation, supervising maintenance on the golf course and clubhouse and much more.
The Advanced Golf Greenkeeper apprenticeship lasts for 24-30 months and is recognised by the British & International Golf Greenkeepers Association (BIGGA), the Professional Body for Greenkeepers. The apprenticeship will provide the greenkeeper with the skills to become a supervisor of a greenkeeping team.
"It exceeded my expectations as it offered not only theory but also a lot of practice, including on-the-job assignments and networking sessions."
Apprentice of the week: Mariola Balczerowska, mentors other apprentices
While working full time at Arla Foods in Aylesbury dairy, the world's largest fresh milk processing site, Mariola Balczerowska took on a new challenge. She completed a Level 3 Team Leader apprenticeship to upskill her leadership and people management abilities.
Balczerowska expected the course to give her a general theoretical approach to people management but discovered there was much more to learn than she first considered. She said: "It exceeded my expectations as it offered not only theory but also a lot of practice, including on-the-job assignments and networking sessions."
The course was designed to be flexible around an apprentice's life and was delivered in the form of workshops and online lessons. After finishing the course with a distinction, Balczerowska now manages her own department and mentors new apprentices who are looking for guidance: "My favourite part of the job is developing people, giving them feedback and watching them grow."
Recommended reading:
News