Demand for Apprenticeship Places Up with 11 Applications per Position
The latest figures show that competition for apprenticeship schemes is increasing, with an average of 11 applications for each place, instigating a call for businesses to open up more opportunities for 16-24-year-olds.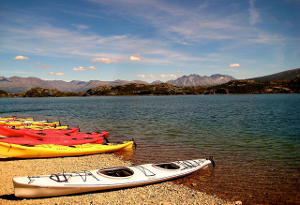 It's looking up for the image of apprenticeships as the competition for vacancies takes it up a notch, with an average of 11 applications per position, and ICT, publishing, arts and media reaching even higher numbers with 17 per place.
These figures signal the current change in the way people consider apprenticeships. Young people are increasingly viewing apprenticeships as a way forward for building up careers; and big employers are opening up more and more to this way of recruiting.
Skills Minister Matthew Hancock said: "We want more employers…to consider how hiring an apprentice can benefit their business."
However, the Opposition have highlighted that these figures indicate more action is needed from the government in order to meet the demand for places.
The Chief Executive of the Financial Services Partnership Liz Field recognised the positive response towards apprenticeships within the finance sector. Apprenticeships are now allowing school leavers to embark on careers they might otherwise not have considered. She echoed the call for more places: "There is now an even bigger challenge to businesses to further embrace apprenticeships and roll them out in a way that better meets this increased demand. This does mean more apprenticeship places are needed and the focus should remain on quality of the apprenticeship offered by employers."
Modern apprenticeships have now been standardised and are graded at different levels according the kind of training and resulting qualifications they involve. Participants "earn while they learn" within a structured programme that combines hands on work experience with training alongside study for a national or internationally recognised qualification. Once they have completed the scheme, they are set on track to further develop their career within their chosen sector. Some companies will now also guarantee a position on the basis of successful completion of their apprenticeship scheme.
Interested in apprenticeships? You can head over to our jobs section and check out who's recruiting right now!
News