Google voted most popular graduate employer
Emma Finamore
06 May 2016
But do an apprenticeship with them and you won't need a degree to work for one of the UK's top employers.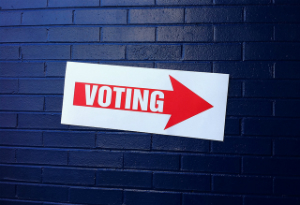 Google has been voted the most popular graduate employer by undergraduates, making 2016 the second year in a row the multi-national technology company has topped the list.
A poll of 52,000 undergraduates identified the 300 most popular graduate employers in the UK, including rankings by sector, gender and year of study.
It will be published in The Guardian later this year, when 100,000 copies will be distributed to students at leading UK universities.
Google's return to the top of the list pushed Cancer Research UK into second place, while significant risers this year included British Airways – which rose to sixth position from 24th last year – and the NHS Graduate Scheme, rising to 11th place from 27th last year.
The top 10 most popular graduate employers in 2016, as voted by undergraduates, feature many organisations offering apprenticeships – check the AllAboutSchoolLeavers jobs board to see if there are any opportunities to access these companies without paying for a degree!
The top 10 most popular graduate employers:
– Google
– Cancer Research UK
– MI6
– GlaxoSmithKline
– Amazon
– British Airways
– MI5
– Microsoft
–Jaguar Land Rover
– Rolls-Royce
Simon Rogers, GTI Media director, said: "The UK's undergraduates have spoken in record numbers and Google has been voted the most popular employer.
"But it's just as important for students to find out how employers are viewed in the sectors of work that they are most interested in. It's this sort of in-depth detail and analysis that makes The Guardian UK 300 a useful and unique reference work for student jobseekers and the fastest-growing careers product of its type in the UK.'
The Guardian UK 300 is a partnership between The Guardian and GTI Media. The full list can be viewed at the GTI Media website.
News