School leaver blog: your first CV and more
Anna Vall Navés
29 Jan 2020
Welcome to this week's AllAboutSchoolLeavers blog! This week, we'll be walking you through the challenging task of writing your first CV. We'll also be talking about the little-known specialist rescue operative apprenticeship, as well as about India Cookson's experiences as a university graduate and apprentice.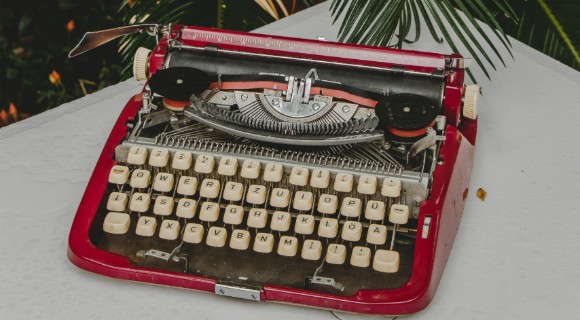 Career insight of the week: writing your first CV
We've talked about CV essentials and tailoring CVs in the past, but what if you've never written one before? This week we'll be briefly running through the daunting task of writing your first CV.
First things first: formatting. When you write your CV, the first thing to do is ensure that your name and contact details (email, address, phone number) are at the top of the page. You should also make sure that your CV does not exceed two pages. After these two considerations are out of the way, however, things get more complicated. Although not strictly necessary, most CVs will come with a short personal description at the beginning, but after that, how should you order your CV?
The short answer is: it depends. There are plenty of CV templates out there that you can use as a guide, with different CV styles emphasising work experience over qualifications and vice versa. If you're a school leaver, you're likely to have little work experience and it's therefore preferable for you to emphasise your education (grades, relevant subjects), skills (languages, technology), and extracurriculars or volunteering experience. It's likely—and completely okay—for you to not have a lot of experience that's directly relevant to the job you're applying to; just make sure to emphasise your current achievements and demonstrate how the skills you've gained so far are transferable to the job.
Once you're done listing the experiences and qualifications that are relevant to your application (and making sure that you've made it clear how and why they are), you should read through it again to make sure nothing is irrelevant in it and that you've caught any mistakes in it. Finally, if you have anyone who could act as your referee to strengthen your application, it's a good idea to either list their contact details at the end of your CV (making sure they're fine with this first) or to say something along the lines of: "References available upon request."
"Failure is the condiment that gives success its flavour." —Truman Capote
Weird and wonderful apprenticeships: specialist rescue operative
The 18-month rescue operative higher apprenticeship is a programme for those wanting to provide rescue cover to people working at heights, in confined spaces, underground, or with exceptional hazards. The role of the rescue operative is essential in saving and preserving lives, and as such, requires a high level of training.
It's an apprenticeship for those who both want to ensure the safety of workers and would like to work in an environment that requires exceptional physical health. It's as much about preventing accidents as carrying out rescue procedures, and above all, it's a critically important role that very few know about.
Spotlight on: India Cookson, customer service apprentice
After completing a university degree, India Cookson started on an intermediate customer service apprenticeship at the cultural services department in Southampton City Council. Previous to graduating, India knew very little about apprenticeships—they had not been extensively explained to her at school—and had started applying to both jobs and master's degrees.
When she found out about this apprenticeship, she thought it might be suited to her, in spite of the different route she'd initially chosen, because she wanted to work at a museum. She didn't know what to expect from the programme, and thought she'd partake in a lot of formal learning, but was pleasantly surprised with her role, stating that it has "exceeded [her] expectations".
Of her time at university and as an apprentice, India said: "Having done a degree and an apprenticeship, I feel that they are very different experiences. University was far more formal and structured in terms of the lessons and assessments, whereas this apprenticeship is far more practical and work-orientated… I feel that both my time at university and my apprenticeship have been very valuable and worthwhile experiences for me."
Recommended reading
Work is changing, but the future students see for themselves is not—what should be done to prepare school leavers for the future of work?
Ever wondered what the real difference between lies and post-truth politics is? Vittorio Bufacchi explains for The Conversation.
The Doomsday Clock has just moved closer to apocalypse than ever before—why?
In a similar vein, Student Hut has compiled the top 10 ways to be more environmentally friendly a student.
And finally, while keeping up with the news is important, it's easy to see how it could be hard on your mental health. Here's how to stay informed without feeling hopeless.
News