New Online Courses hope to 'bridge the Learning Gap' between School & University
Research shows that most school pupils are not prepared for university learning. Could these courses be the answer?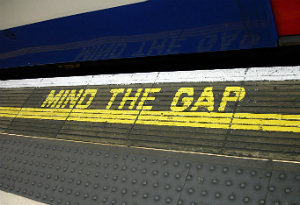 Following a successful pilot, a suite of free online courses to help students and teachers bridge the learning gap between school and university has been launched.
FutureLearn have tailored the MOOCS (massive open online courses) specifically for 16-18-year-olds considering their university options, after finding 61% of students in that age group don't feel prepared for university learning.
The company's research also found that 93% of students believe taking an online course will have a beneficial impact on their future.
The courses, called FutureLearn Choices, were developed via a trial with 800 16-18 year olds across five UK schools in June/July 2014. Starting when AS levels finish, they last for three to eight weeks, at one to four hours each week.
The courses range from How to Succeed at Interviews and How to Succeed at Writing Applications, to "Developing your Research Project". As they've been developed by leading universities, they provide a real sense of the study at that level, and hope to give students the skills they need to progress to further education.
Jagger Biggs, 17, took the Good Brain, Bad Brain Basics course during the pilot and is hoping to study biology at university. She said: "I'm usually busy with schoolwork so the course seemed an easier and more practical way to learn than simply reading a book.
"I liked the idea of being able to discuss topics with people taking the course - you learn from others as well as the course itself."
"The course was a springboard to further study. I'd definitely like to read up on some of the issues covered and am now keen to cover related areas at university as part of my degree."
Peter Holding, Head teacher of Sir William Borlase School, which took part in the pilot, said: "In the current context of budget cuts, FutureLearn's free courses present an ideal resource to extend students' learning.
"We think that FutureLearn online courses have the potential to be a hugely valuable enrichment opportunity for sixth form students, particularly as they prepare for life at university. Many of our students are getting involved with courses that extend their knowledge in their chosen specialist subjects, while others are looking at courses purely for fun."
FutureLearn Choices courses start from 1 June 2015. To register and to view all the courses visit the website.
News