Autumn Statement: apprenticeships levy to raise £3 billion
Emma Finamore
25 Nov 2015
Critics warn it could pose a risk to the very jobs apprentices hope to move into.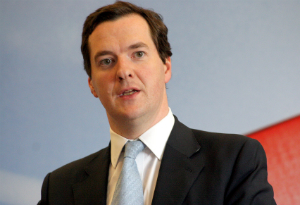 A new apprenticeship levy of 0.5% on company payrolls will raise £3bn a year and fund three million apprenticeships, George Osborne announced today.
The new charge will be imposed from April 2017 and help ensure that big business shoulders the cost of training workers, the chancellor said.
Firms will get a £15,000 allowance to offset the levy, so only those with a wage bill of more than £3 million will pay.
As a result, the government says more than 98% of employers will be exempt.
Osborne said that employers liable to pay the levy would get out more than they put in. "It's a huge reform to raise the skills of the nation and address one of the enduring weaknesses of the British economy," he told the House of Commons.
The 0.5% levy was suggested in a government-commissioned review conducted earlier this year.
However, not all businesses are convinced this is the right path.
Commenting on the new measures, Ingrid Waterfield, Director in KPMG's P3 team, said: "The government suggests that 'employers will get back more than they put in' but that remains to be seen.
"0.5% of a paybill may not sound a lot, but for organisations who are already dealing with the National Living Wage it means yet more cost."
Waterfield suggests it may also risk the loss of jobs: "Only 2% of employers will be 'levied' but that's still a large number of businesses across the UK.
"Will this lead to pressure to keep paybills lower? Or will it lead to less full time jobs for the apprenticeships to fill once they have finished training?
"It is good news that an employer-led body will set apprenticeship standards and ensure quality but this body will need to prove its value as opposed to just adding to the bureaucracy and cost of the current approach."
News